KHE I'm Good is shining again!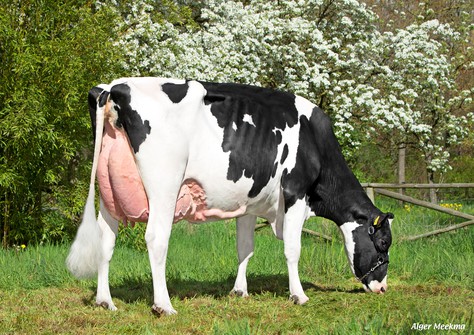 General
KHE I'm Good VG-87 in the spotlight again!
She has been in the spotlight more often lately after the Dutch Alger Meekma recently re-photographed the third lactation Boldi V Gymnast, KHE I'm Good VG-87. The joint purchase of Poppe Holsteins and GenHotel has been of great influence since her arrival at Poppe! This picture emphasizes her dairyness and strength and even lives up to her name!
The in absence sold KHE I'm Good switched hands as a young heifer during the VOST Select Sale 2017 and was sold with embryo contracts worth € 10,800. The early Gymnast scored an impressive 165 gRZG (142 gRZE) and 2666 gTPI at that time, making her one of the highest Gymnast daughters in Europe. In 9 generations, I'm Good traces back to the French breeding cow Gourmette EX-92, which also is the brood cow behind the daughterproven German sire Biathlon (Beacon x KHE Illinois VG-88), with already more than 5,000 milking daughters.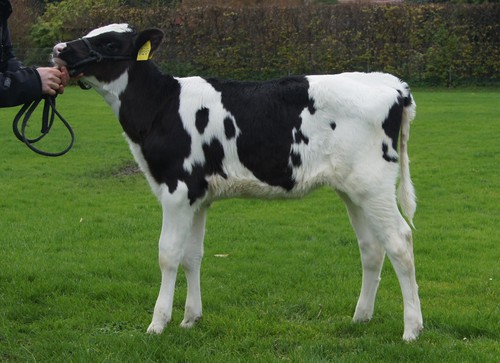 KHE I'm Good first captured on camera in 2017
At the age of four months, the Gourmette offspring arrived at Poppe, after which she was flushed as a heifer to bulls such as Pine-Tree Durable and Westcoast Soundcloud. There are now 18 offspring from I'm Good, of which two sons Poppe K&L Sanchez P and Poppe K&L San Remo are sold to the German AI stud VOST. Daughters also grew into bull dams and supplied 3STAR Poppe Gigantic, 3STAR Poppe Manitu and Poppe 3STAR Magic Bull. Persistence possesses the impressive breeding cow at its best, as she finished her first lactation with 29,916 kgsM with 4.01% fat and 3.48% protein. Sofar she produced 57,320 kgsM with 3.97% fat and 3.42% protein in three lactations. The VG-87 Gymnast calved for the third time in January and hits a daily production of 70 kgs of milk! Recently, the first granddaughter, Poppe 3STAR Gaby, freshened and herewith the next generation has set foot on earth. So I'm Good her influence is expanding at Poppe Holsteins and globally.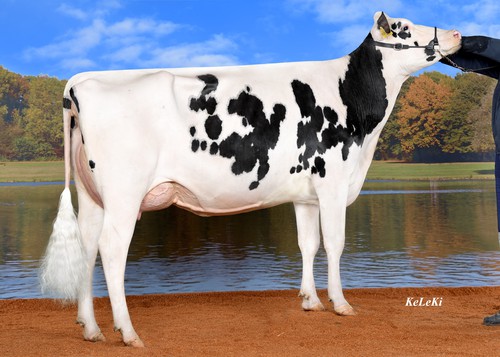 KHE I'm Gossip VG-87, full sister to KHE I'm Good VG-87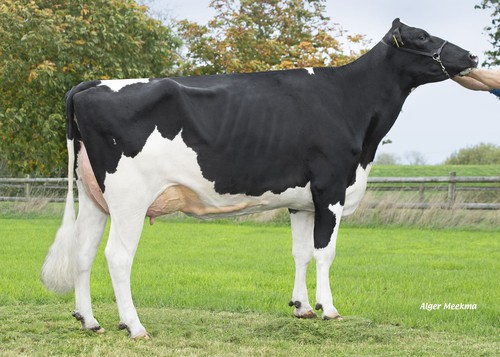 Poppe K&L Gorgina n.c. (Durable x I'm Good)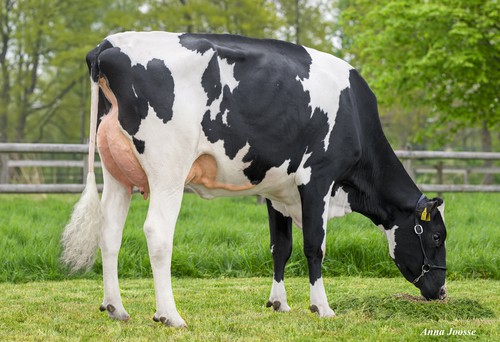 K&L Poppe Goody VG-86 (Soundcloud x I'm Good)