High gTPI females of GenHotel members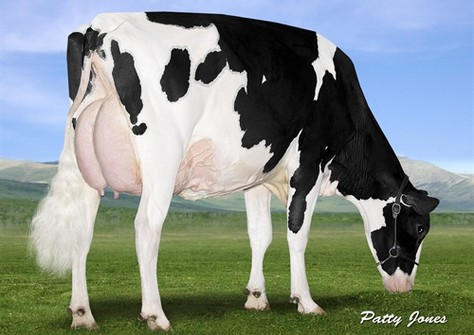 Genomics
EDG Ruby Uno Riza EX-91, 3rd dam of HLB 33053 and maternal sister of EDG Rubicon
The American genomic results of females have also been published this week. Due to the unchanged calculation model, the changes are also limited here, with a few new additions to the top of Europe.
The top 100 gTPI European females in December is relatively similar to that before the run. With no fewer than 7 daughters in the top 100, K&L OH Mabel (Granite x Rubicon) is very well represented. These 7 are also from 4 different sires (Riveting, Challenger, Crimson & Einstein). Moreover, Mabel herself is with 2859 gTPI one of the very few milking heifers in the top 100 also.
3STAR OH Roxanne is a high Einstein out of the beautiful K&L OH Rozelle VG-85, the full sister of the former number 1 gICO K&L OH Rossi Guay. Roxanne her full sister, 3STAR OH Reinalda, sold to France during this year's GenHotel Selection Sale, is once again in the top 100 of Europe.
Zandenburg Entity Diamond, one of the highest Denovo Entity daughters in Europe, has increased her gTPI this proof run to 2909 gTPI. Her granddam is the enormously producing Zandenburg Racer Diamond VG-88, great granddam is the American TJR McCutchen Diamond EX-92, a beautiful De-Su McCutchen from the legendary Glenridge Citation Roxy EX-97 family.
Wilder Holsteins also has still several females in the top 100 gTPI, including Wilder 60380 (Aristocrat from the Wilder Kanu family), Wilder Zecke (Einstein from the Wilder M / Mark RDC family) and Wilder Clark (an Aristocrat from the Tirsvad Luke Classic family) ). In addition, the Holtkamp family is co-owner of HIN Maja, with 2933 gTPI the number 2 Entity daughter in Europe, from the prolific M family of Hinneman, Germany.
Newly tested heifers in the top 50 gTPI this month are De Oosterhof 3STAR Emely, an Entity x Klutch from the Seagull-Bay Oman Mirror VG-86 family and HLB 33053, a Blumenfeld Frazld Basic x Superhero from the Snow-N-Denises Dellia EX -95 family, owned by Lindenhof Holsteins. Her 3rd dam is EDG Ruby Uno Riza EX-91, a Numero Uno half-sister of the top proven sire EDG Rubicon (s. Mogul).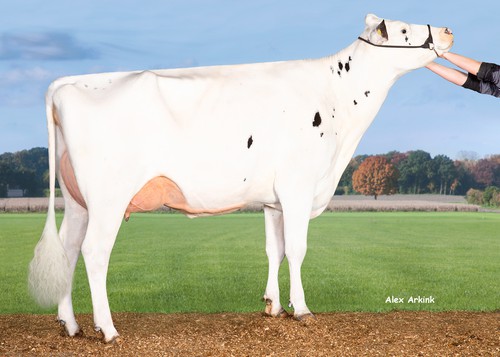 K&L OH Rozella VG-85 (VG-86 MS), dam of 3STAR OH Roxanne & Reinalda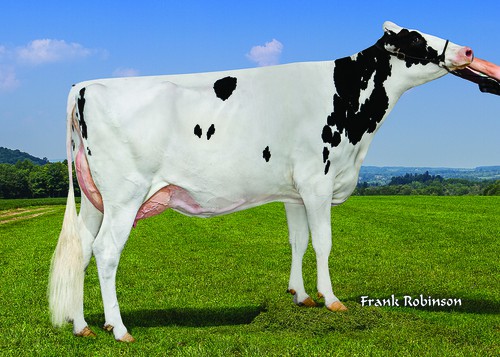 TJR McCutchen Diamond EX-92, 3rd dam of Zandenburg Entity Diamond