Great results at Aalshorst Holsteins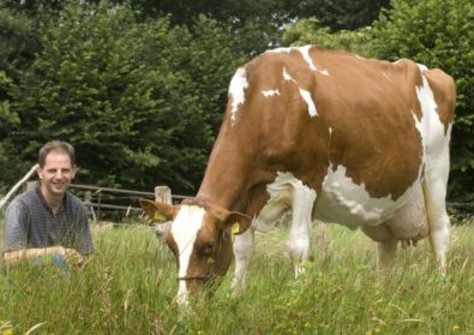 General
Aalshorst Geertje 54 VG-88 (s. Merton), tremendous brood cow
At Aalshorst Holsteins of Roland Scholten in The Netherlands recently 11 Holstein and 6 Red Holstein heifers are classified, averaging 84.5 points Total Score. 10 of the 17 two-yr-olds scored VG, that's a fantastic result. The homebred Aalshorst Geertjes, that delivered proven sires as Aalshorst Pleasure Red, Special Red, Gerlos Red and Happiness Red, score always high on type. Highest classified heifer this round is Aalshorst Geertje 234 VG-87, a well balanced Titanium daughter with super feet & legs. Another great example from teh Geertjes is Aalshorst Geertje 233 Red. She was a popular donor heifer for CRV and TopQ and is just fresh for four weeks and already classified VG-86! She has several high daughters, for example a Red Bumper at+150 gRZG.
Great GenHotel results
Aalshorst Holsteins has invested through GenHotel Embryo Program in high quality embryos out of proven US cow families. These purchases have resulted in the 3 milking heifers below:
► Aalshorst K&L Aiko 1 P RDC VG-86 is a nice framed, polled Schreur Apoll P Red daughter of Drouner Ajdh Freddie Aiko VG-87, the successful brood cow out of the Red Impact Cow of the Year 2015 KHW Goldwyn Aiko RDC EX-91. Aiko 1 is projected at ± 8.000 kg milk with 4.5% fat and 3.9% protein and has a beautiful Weelder Esperanto daughter.
► Aalshorst K&L Jolie 1 RDC, a Great Red daughter with a peak production of ± 40 kg milk/day and 23% over herdaverage, is scored VG-86 and VG-87 MS. Her dam is SH Brekem Jolie RDC, a Swissbec Brekem RDC out of the American GBM Val Blackstar Jean EX-94 family.
►KNS Barolo daughter Aalshorst K&L Zalia 1 RDC is tracing back to Kemview Mark Zsa Zsa EX-90 and classified VG-85 and VG-86 MS. Zalia her dam is the super producing Aikman daughter HWH K&L Zalia RDC VG-88. Two Alaska Red daughters of Zalia, including Aalshorst K&L Zalia 2, score high in both the German and Dutch genomic system, while her red Kenmore Jedi Emperor RDC son will go to Masterrind.
|   Name |   Sire |   Family | Col | FR | DS | MS | FL | TOT |
| --- | --- | --- | --- | --- | --- | --- | --- | --- |
| Aalshorst Geertje 234 | Titanium | Aalshorst Geertje | Z | 86 | 83 | 87 | 88 | 87 |
| Aalshorst K&L Jolie 1 RDC | Great Red | GBM Bs Jean | Z | 85 | 86 | 87 | 86 | 86 |
| Aalshorst Geertje 219 Red | Ironic RDC | Aalshorst Geertje | R | 87 | 85 | 87 | 85 | 86 |
| Aalshorst Melda 134 RDC | Silver | Aalshorst Melda | Z | 87 | 86 | 87 | 85 | 86 |
| Aalshorst Geertje 233 Red | Peak RDC | Aalshorst Geertje | R | 85 | 83 | 86 | 86 | 86 |
| Aalshorst K&L Aiko 1 P RDC | Apoll P Red | KHW Gw Aiko | Z | 86 | 88 | 86 | 84 | 86 |
| Aalshorst Geertje 232 RDC | Silver | Aalshorst Geertje | Z | 83 | 84 | 86 | 85 | 85 |
| Aalshorst K&L Zalia 1 RDC | Barolo | Kemview Zsa Zsa | Z | 85 | 85 | 86 | 85 | 85 |
| Aalshorst Geertje 224 Red | Timeless Red | Aalshorst Geertje | R | 83 | 87 | 85 | 83 | 85 |
| Aalshorst Geertje 240 RDC | Baltikum | Aalshorst Geertje | Z | 88 | 87 | 84 | 85 | 85 |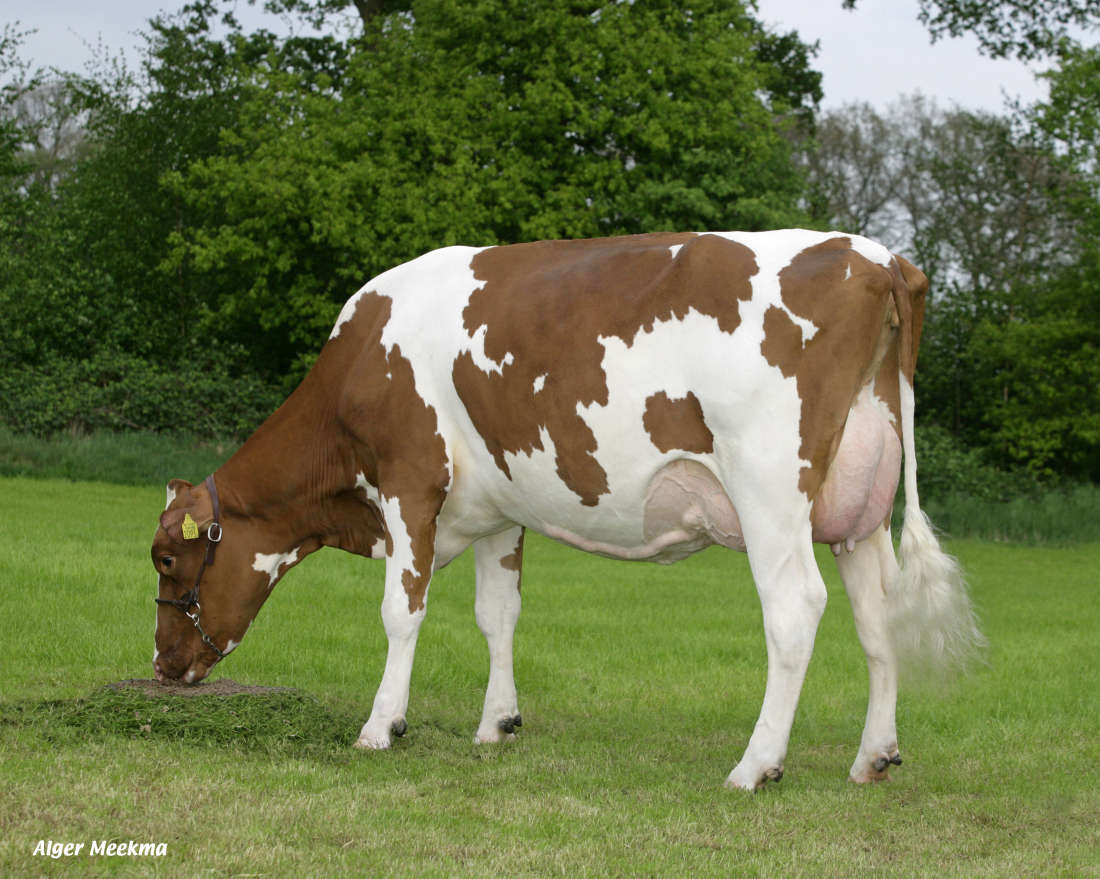 Aalshorst Geertje 75 VG-88 (s. Lichtblick), 3rd dam of Aalshorst Geertje 233 Red VG-86
and the high genomic young sire Aalshorst Rody Red (Riverboy RDC x Fanatic)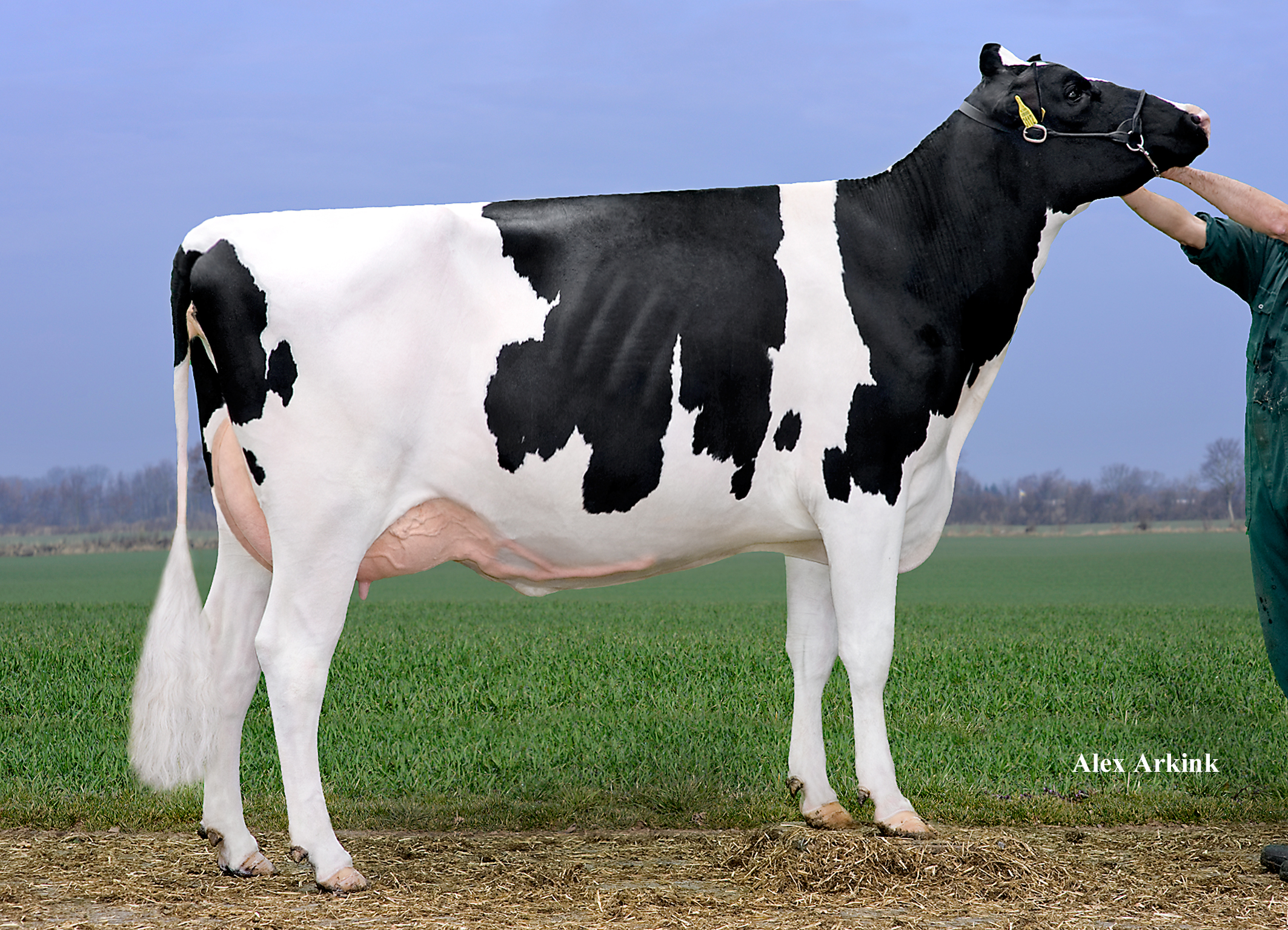 Drouner Ajdh Freddie Aiko RDC VG-87,
                                               dam of Aalshorst K&L Aiko 1 P RDC VG-86, VG-86 MS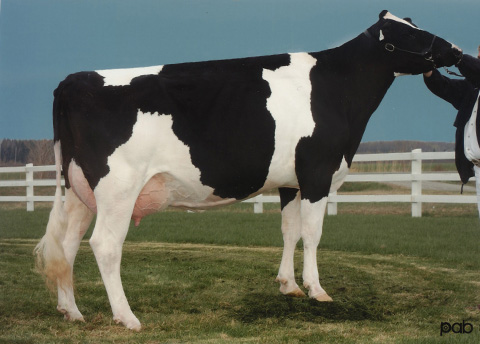 GBM Durham B-Star Jerri EX-90 (s. Durham),
                                            5th dam of Aalshorst K&L Jolie 1 RDC VG-86, VG-87 MS