Hedra Holsteins is organizing first online livestock sale in NL!
Sales
Open house on September 8th, online sale on September 9th
On Thursday September 9th at 11 am (CET), GenHotel-member the Vernooij family (Hedra Holsteins) from Schalkwijk in the Netherlands will organize the Hedra Home Sale, an online livestock auction. The sale offer includes both milking heifers and cows with a lot of milk, conformation toppers and also a number of interesting breeding heifers with AI contracts. The females to be auctioned have high veterinary status, however sale lots do not qualify for export to IBR-10 countries, such as Germany and Denmark (due to IBR marker vaccination).
All sale lots are genomic tested and come from various well-known cow families, such as Remarlinda, Art-Acres Tex B, Alumette Red, Apina Nadja, Delta Eugenie, Etazon Hyde, Granduc Sugar Cleitus, Weelder Esmonique, WEH Jessica and the homebred Hedra Lize's.
The FarmersBid.com auction platform is used for this unique auction. Several successful online auctions have already been organized in this way in Germany. The online auction will be commented by the well-known auctioneer Eric Lievens. 
On Wednesday September 8th, between 1:00 PM and 5:00 PM, there is the opportunity to view the approximately 50 females to be auctioned at the Vernooij farm, both dairy cows and young stock. Prebidding starts also on Wednesday September 8th, from 12:00 PM.
The address of the Vernooij family is Beusichemseweg 146, 3998 NL, Schalkwijk.
More detailed information about the sale heifers and the latest news about the sale will be soon on the Hedra Home Sale website and www.genhotel.nl/hedrahomesale.
Selling lots include: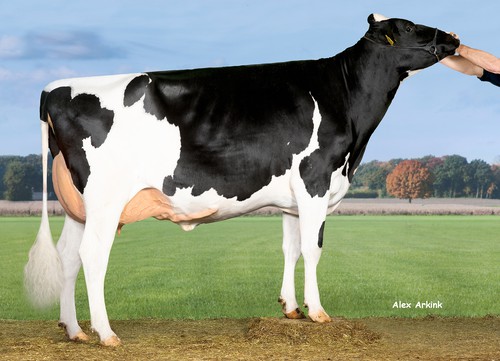 Hedra Liza 904 VG-87, VG-87 MS (s. Magister)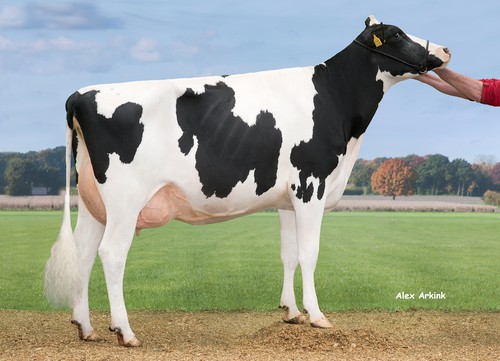 Hedra Marie 608 VG-86, VG-86 MS (s. Cresendo)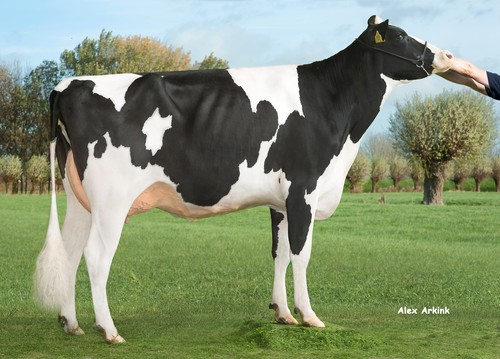 Hedra Delta Madelena RF (s. Bram RF), dam of high genomic young sire Delta Mauro-Red
and dam of the selling milking heifer Hedra Marie 1188 (s. Lendor)