VOST Select Sale offers: potential 11th generation of Roxy EX-97!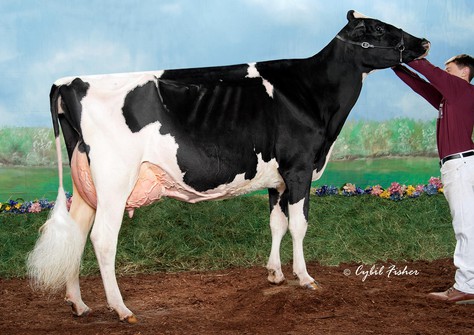 Sales
Golden-Oaks Gwyn Classy EX-92, granddam of lot 25 & 26!
On Friday 25 November, the VOST Select Sale will take place for the 10th time. This unique auction offers the opportunity to purchase not one but even two offspring from one of the most famous breeding cows Glenridge Citation Roxy EX 97! It is our honour to introduce these two beautiful and promising animals to you.
Kings-Ransom Cleavage 2 is offered as lot 25. This beautifully developed and pregnant Our-Favorite Undenied daughter shows a great length and great bone queality of the legs. She is pregnant by sexed Jimtown Nashville (Tropic x VG-88 King Doc) and is due in December. Cleavage 2's dam is the EX-95 classified Kings-Ransom MG Cleavage, a Mogul daughter with a current lifetime production of 61,059 kg of milk with 4.80% fat and 3.60% protein.
One of the maternal-sisters of the selling Undenied, Kings-Ransom Montry Cans EX-94, is a very well-known show cow and bull dam in North America. For example, she placed 2nd during the New York Spring Junior Show 2021 and was honored with best udder. The year before, the Montgomery daughter won Res. Senior Champion & Res. Grand Champion at the Mid-East Fall National! In addition to these successes, you might know Cans EX-94 as the dam of the bull Kings-Ransom Conclusion!
Get yourself the potential 11th generation of excellent!
GO TO THE VIDEO OF Lot 25 Kings-Ransom Cleavage 2 (Undenied x EX-95 Mogul x EX-92 Goldwyn)

Lot 25 Kings-Ransom Cleavage 2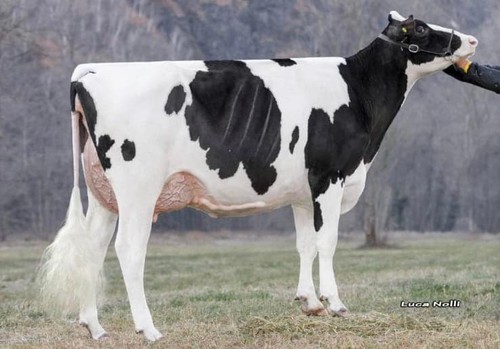 Full sister to Cleavage 2: La portea Undenied Candy VG-87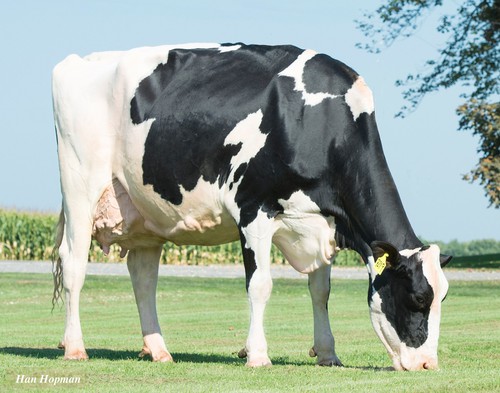 Dam to lot 25: Kings-Ransom MG Cleavage EX-95
Out of Kings-Ransom Mogul Cleo, also classified EX-95, the 3-month-old Woodcrest King Doc daughter Kings-Ransom K-Doc Cleo 2 will be offered at the upcoming VOST Select Sale. The still young Glenridge Citation Roxy EX-97 offspring, just like her older cousin Cleavage 2, has the potential to become the 11 generation excellent in a row! Maternal-sister Kings-Ransom Monterey Clash already carries this title with a score of EX-94 and EX-96 MS. Clash EX-94 has been named Grand Champion at both the New York Junior Holstein Show and Tri-County Junior Holstein Show!
This Golden-Oaks Champ Rae line from the Roxy's turns out to be the newest sensation after the already very successful Cinderalla, Debutante Rae and Lana Rae branches from this family! 
Buy your future champion!
Lot 26 Kings-Ransom K-Doc Cleo 2 (King Doc x EX-95 Mogul x EX-92 Goldwyn)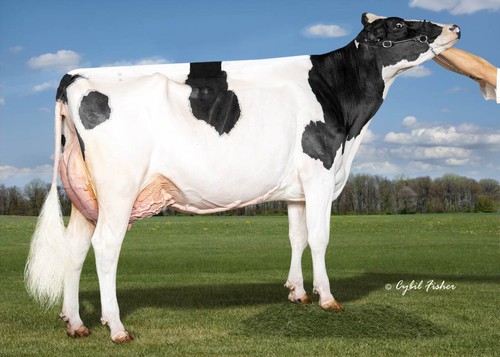 Full sister to K-Doc Cleo 2: Kings-Ransom Doc Clever EX-92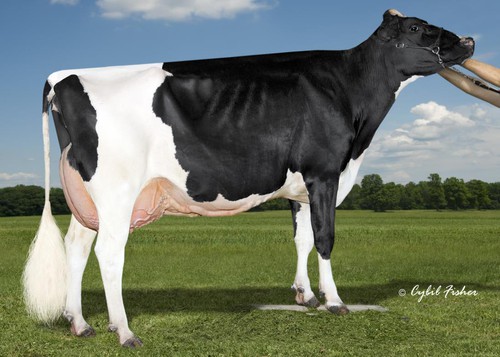 Dam to lot 26  Kings-Ransom Mogul Cleo EX-95