Very fancy daughters from the no.1 gRZG Percey-Red!
Sales
K&L SK Kontiki Red VG-85, granddam to lot 6 & lot 34!
On Friday, November 25th, not one but even two daughters from 3STAR Kanucy Red, the number 1 gRZG RR Percey-Red daughter, will be offered at the VOST Select Sale!
The first Wilder Kanu 111 RDC VG-88 offspring to be found in the VOST Select Sale catalogue is 3STAR Karoma Red (lot 6). With total indexes of 155 gRZG and 1652 gISET, this red heifer by 3STAR OH Ranger Red belongs to the absolute R&W top. Her RZG transmitting profile shows +0.47% fat and 133 gRZS: the frontrunner regarding those traits in the VOST Select Sale!
Karoma Red hails via Percey-Red x VG-85 Silky-Red x n.c. Battlecry x EX-90 Salvatore RDC from foundation dam Wilder Kanu 111 RDC VG-89. This strong breeding family has already produced many successes based on gRZG and is a great supplier of AI bulls. The roots of the Kanu family start in German at Wilder Holsteins. Members of the family are outstanding milk producers with functional type and simply never disappoint!
Get this future bull dam into your herd!
CHECK THE VIDEO of lot 6 3STAR Karoma Red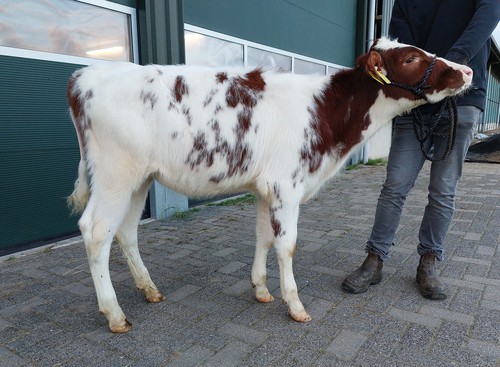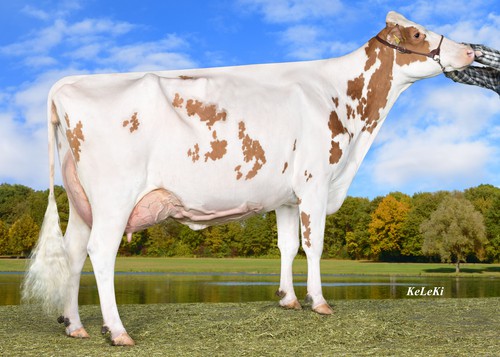 Wilder K25 Red EX-90 (s. Brekem RDC) 4th dam lot 6 & lot 34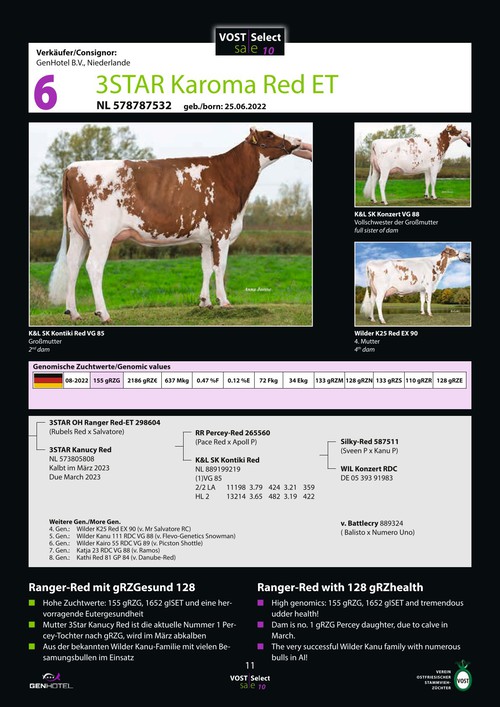 One of the highest Sanderij Ginger-Red heifers based on gRZG is 3STAR Kanacha Red, the maternal sister of the latter mentioned lot 6. In addition to her total index of 153 gRZG, she shows super health traits, a big plus in milk with positive components and 129 gRZE! The high Ginger-Red is offered as lot 34 in the VOST Select Sale and can provide the next top genomics generation in your herd! An article in the October issue of the Holstein International, highlights the strength of the Wilder Kanu with Wilder Kasalla Red, a Mr Salvatore RDC from the well-known Swissbec Brekem RDC Wilder K25 Red EX-90. Shortly before the report, Kasalla Red was classified with EX-90.
GO TO THE VIDEO of lot 34 3STAR Kanacha Red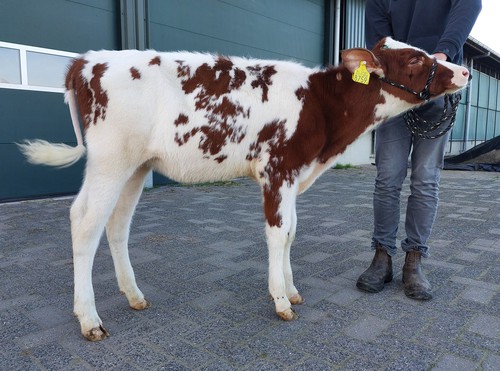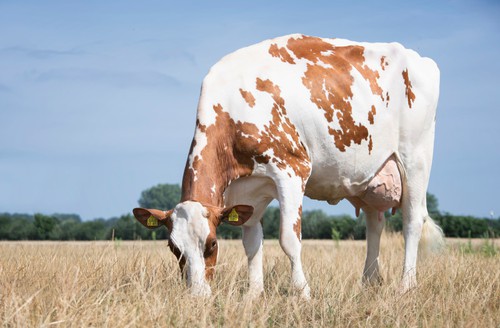 Wilder Kasalla Red EX-90,  maternal sister to lot 6 & lot 34's 3rd dam