The no.1 gRZG PP R&W heifer sells!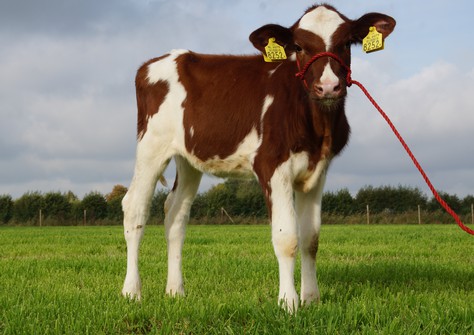 Sales
R&B Ailani PP Red, will sell as lot 51 at Friday the 25th of November
The famous Kamps-Hollow Durham Altitude RDC EX-95 family delivered a new topper for Batouwe (Junior) Holsteins & Roubos Holsteins last summer. Born in July, the red HIN 3STAR Hugo PP RDC daughter not only scores very high in multiple systems, but also turned out to be homozygous polled!
With the birth of R&B Ailani PP Red (A2A2, BB), her breeders have bred an unique heifer. The German genomic results shows that she tests no less than 161 gRZG with 131 gRZN, 127 gRZS, 135 gRZGes and 2525 gRZ€! As far as known this heifer is the current number 1 gRZG PP R&W globally. In addition, Ailani PP Red also scores 292 gNVI, 1559 gISET in Switzerland and 193 gISU in France!
Dam R&B Solitair Aisha P Red, the no. 3 NVI & no. 3 TPI R&W Caudumer Solitair P Red daughter, is as a real complete all-rounder and was an important donor for the partners Bakker and Roubos. This means that the high Solitary P Red daughter has grown into an influential bull dam. Maternal sisters of this Altitude RDC offspring were recently classified very successfully. Read more about the results HERE.
Further down the pedigree we find Batouwe Salsa Aiko Red VG-85, Ailani PP Red's third dam, she also served as a donor and managed to grow into a bull dam of at least 5 sons, which have been sold to AI's. Most famous is the proven Rhala RE Blues-Red (s. Salvatore RDC).
Lot 51 R&B Ailani PP Red (Hugo PP RDC x Solitary P Red x Alaska-Red) is the absolute must-have to enter the top polled breeding! Will you take this opportunity at the upcoming VOST Select Sale 10?
- GO TO THE VIDEO -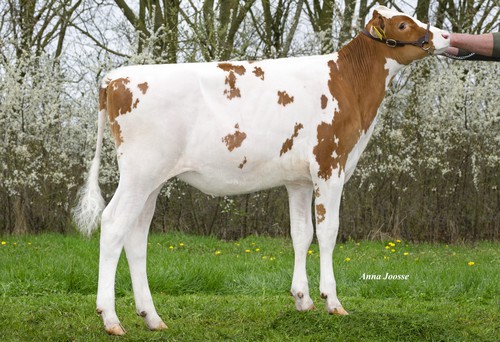 Dam R&B Solitair Aisha P Red (s. Caudumer Solitair P Red)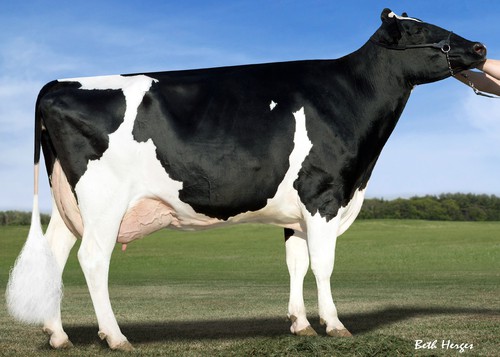 6th Dam: KHW Goldwyn Aiko EX-91