Top gTPI Conway in Europe!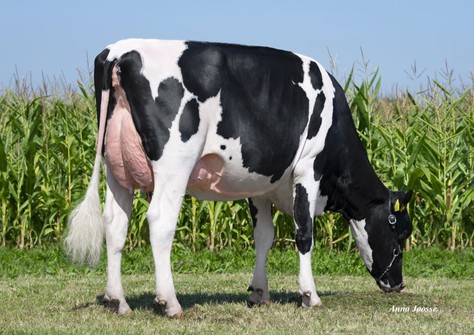 Sales
Full sister of Emma's 3rd dam: JK Eder Evalyn EX-91
The VOST Select Sale offers a large selection of top genomics heifers. One of these toppers belongs to the top 3 of Conway heifers in Europe.
The by WKF Holstein bred Sandy-Valley R Conway daughter WKF Conway Emma comes from the Royal Idevra Titanic Estate EX-90 family, the cow family behind bulls such as Sandy-Valley Bolton, Ricecrest Murphy, Delta Nearby RF and Stol Joc. Emma scores 2966 gTPI (1111 DWP$) and is one of the highest heifers by Conway in Europe!
Via Royal Idevra Titanic Estate this branch goes all the way back to the American Ricecrest Southwind Kaye VG-87 - dam of former number 1 TPI sires Ricecrest Lantz & Ricecrest Marshall. Besides performing well on TPI, this cow family also deliveres good conformation cows. For example, JK Eder Evalyn (Jedi x JK Eder Eva 1 VG-88) was reclassified and scored EX-91 (EX-93 DS) last summer in her 3rd lactation. Evalyn EX-91 also won the Reserve Intermediate Champion at the Dutch Dairy Fair Mariënwaerdt in 2021. 
Lot 55, WKF Conway Emma (Conway x Challenger x Fortune) is your ticket to TPI-success!
- GO TO THE VIDEO -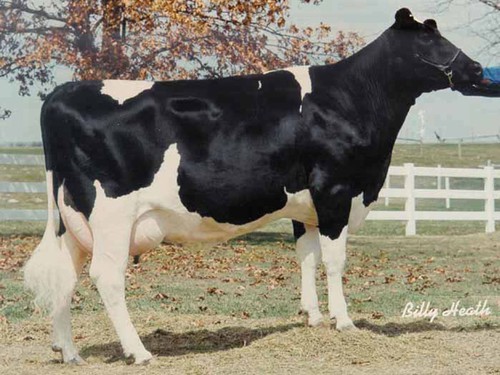 Ricecrest Southwind Kaye VG-87