Genomics overview & top lists VOST Select Sale!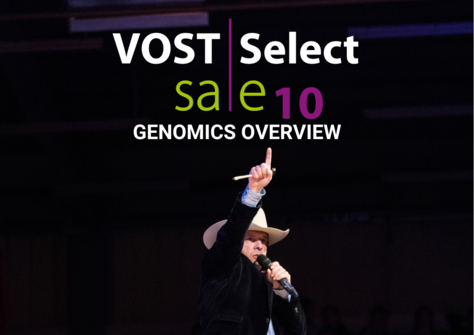 Time flies by and the countdown has begun. Next week Friday evening, 8.00 PM (C.E.T.) the VOST Select Sale will take place live in the Ostfrieslandhalle in Leer, Germany. You can also follow this auction online, via the livestream, and bid via the platform FarmersBid.com.
In the run-up to the VOST Select Sale you can already prepare yourself because the first genomics overview and top lists per index have been published! These lists can be found HERE.
Program
• Friday November 25th 5.30PM: 
Open barn
'Freibier' at 7.00PM
• Friday November 25th 8.00PM: 
Start live sale and online livestream at FarmersBid.com.
Address:
VOST Ostfrieslandhalle
Nessestraße 1
26789 Leer, Germany
Videos
Videos have been made of animals that will be sold in absence. These videos can be viewed at the relevant lot numbers on FarmersBid.com.
Catalogue:
Register
Do you want to attend the auction online or place your bids online during the auction? Then you must be registered on FarmersBid.com. More information about this can be found below.
Do you have an account at Farmersbid.com? Then you don't have to register again.
Forgot your password? Then you can reset your password HERE.
NOTE: Check your SPAM box, as emails from FarmersBid may end up in this inbox.