Red & polled from the Dutch Mars Froukje 277 VG-89 family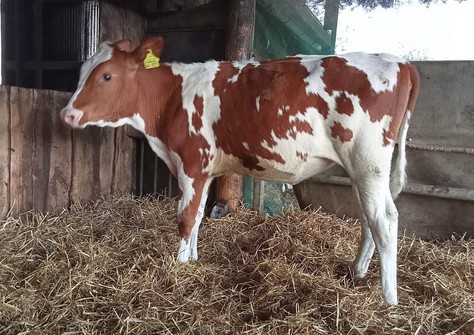 Sales
Lot 8 SIE 3STAR Frouke P Red
The Mars Froukje family has supplied many top ranking bulls such as Defago Red @RSH, Giabo @RUW, Prehen Omen in the UK and the former number 1 gPFT in Italy - Mars Chapeau. The Froukjes are still popular with sire analysts because of all the amazing results! All the more reason to add this amazing SIE 3STAR Frouke P Red to your herd!
SIE 3STAR Frouke P Red (BB) is red and polled! Her flawless genomic profile makes this Visstein K&L Money P Red daughter a very interesting opportunity. She scores 151 gRZG, transmits positive components, has top health traits and offers sound type (126 gRZE). Full sister of this beautiful Frouke P Red, SIE 3STAR Frisia Red PP was sold for € 9,000 at the Highlight Sale in January!
Dam Oelhorst Froukje 835 P Red has been fresh for just two months, is already classified VG-85 (DE) and milks extremely good with exceptional protein%! This makes her the 9th generation VG in a row. The production and longevity that the Froukjes show is also striking. For example, Oelhorst Funny P Red VG-89 produced 51,061 kgsM in 1193 days. 
Curious? Check out her pedigree!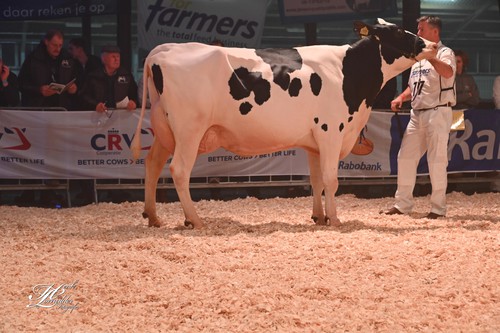 ​Oelhorst Froukje 705 VG-87 (Salvatore RC x Oelhorst Funny P Red VG-89)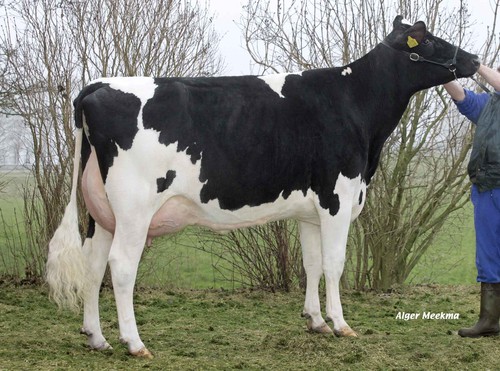 6th Dam: Mars Froukje 376 VG-88