HM Priska P RDC is offered with a total contract value of €6,300!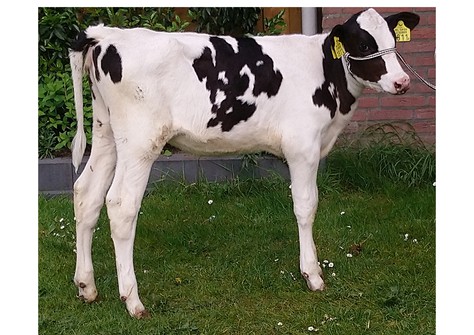 This unique and very promising pedigree is backed by Mark Prudence EX-95: Star P RDC x Prosperous x VG-86 Missan x VG-88 Lexington x VG-86 Denim x VG-86 Atwood x VG-85 Bolton x VG-87 O Man x EX-90 Morty! This highly influential cow family, on both a show and index basis, continues to impress and therefore remains in high demand!
Priska 6 P RDC (by Star P RDC) scores 153 gRZG with - just like her dam - extremely high health traits (127 RZN, 129 RZS, 115 RZR & 134 RZGes)! Dam Priska was purchased at the VOST Select Sale 7 in 2019. In addition to her 155 gRZG & 368 gNVI, she impressed with the enormous health traits in her profile. Priska is just one month fresh!
Deeper in her pedigree we find the successful Odyssey Princes EX-93 - Miss Ostfiesland 2017 - maternal sister of 4th dam Peggy VG-86 (by Denim). The strong breeding Holbra Bolton Paulona VG-85 (6th dam) and her dam Holbra O-Man Paula VG-87 have bred several AI bulls. Paulona is also the granddam of the impressive breeding bull in Italy - Holbra Inseme Rodanas!
Priska 6 P RDC attracts the attention of sire analysts.
That's why she's offered with a total value of € 6,300!

Princes EX-93 (Odyessy x Holbra Atwood Patty VG-86) Photo: Hobby (DE)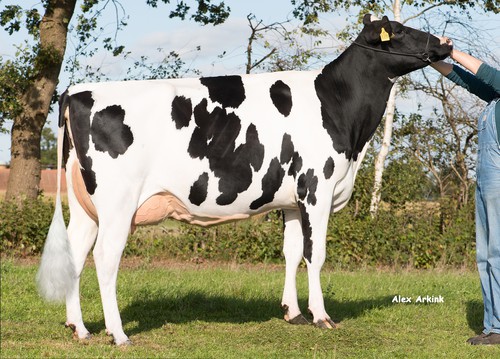 Granddam: Prinzessin 50 VG-86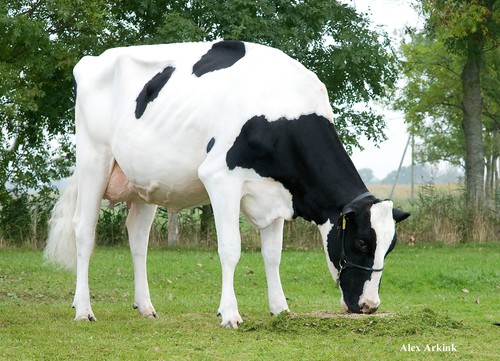 ​5th Dam: Holbra Atwood Patty VG-86