Polled heifer from mega bull dam Kalibra SX 5631 Red VG-87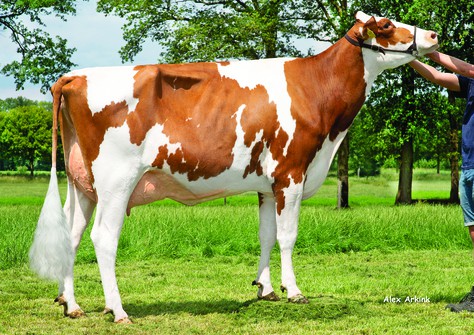 Sales
Granddam lot 61, Kalibra SX 5631 Red VG-87
Looking for a new polled addition to add to your herd? Then you are at the right place! Multiple heifers from this popular Wilder Kanu 111 RDC VG-88 family have been consigned to different sales in the past few years, but nothing compares to this! Don't let this opportunity pass you by and make a bid during the VOST Select Sale 9, next Friday, November 19th.
Live-online via ww.vost-select-sale.de
Lot 61. 3STAR OH Kaley P Red (154 gRZG/302 gNVI) is an early daughter of the popular sire of sons Visstein K&L Money P Red. The heterozygous polled granddaughter of multiple bull dam Kalibra SX 5631 Red VG-87 shows a complete transmitting profile with lots of milk and a good amount of fat + protein. Kaley P Red her dam is maternal sister of 4 bulls in AI. One of the most famous is De Oosterhof K&L Reno Red (by Rubels-Red), at VOST.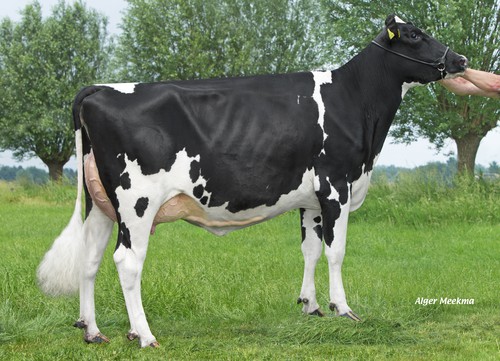 3rd Dam: Wilder Kalibra RDC VG-88 (s. Battlecry)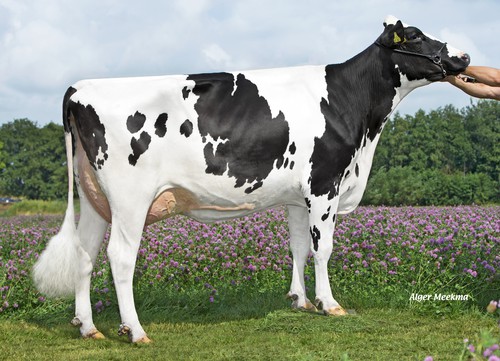 Wilder K41 RDC VG-87 (Board x Wilder K25 Red EX-90)
This deep, German pedigree, bred by Wilder Holsteins, has put numerous bulls into AI. For example Poppe RUW Allegro and progeny proven sires Wilder Baymax Red & Wilder Matt RF! Kaley P Red is just 4 months old and already showing signs that makes her follow into her granddams footsteps! 
Lot 61. 3STAR OH Kaley P Red [Money P Red x Solitair P x VG-87 Styx Red x VG-88 Battlecry]