The first red 'Emeraude' is selling!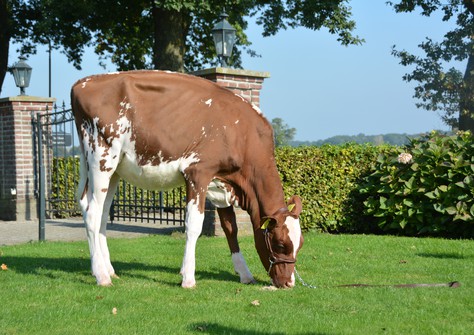 Sales
Lot 57 Ritmaster Esmeralda 6 Red
On Friday 19 November you will have the opportunity to buy a very special heifer. Never before a red heifer from this 12 generations of EX/VG in a row has been offered to sell: Ritmaster Esmeralda 6 Red. The roots of this family are in France, but  in the last years the Emeraude family has expanded very quickly in the Netherlands.
Live-online via ww.vost-select-sale.de
Lovers of shows and great type will definitely know the outstanding show cow Carf Emeraude EX-91! This 11-yr-old excellent Goldwyn is currently the only living Holstein cow in Europe with no less than 6 EX classified daughters. One of these EX-daughters is the Dutch JK Eder DG Esmeralda EX-92 by Val-Bisson Doorman - a.o. Reserve Junior Champion at the HHH Show in 2016.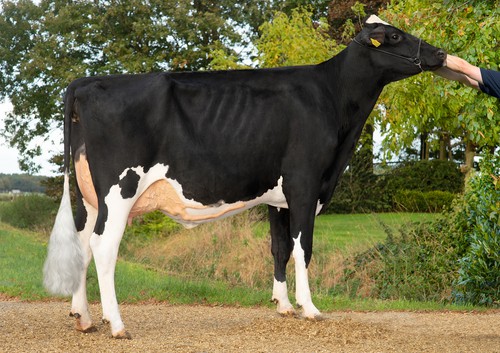 Dam: JK Eder DG Awesome Esmeralda RDC VG-86 (s. Awesome Red)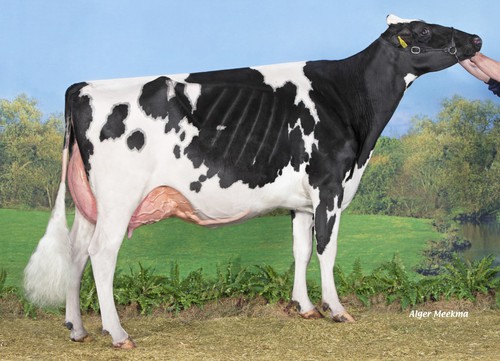 Granddam: JK Eder DG Esmeralda EX-92 (s. Doorman)
Recently, the dam of the beautiful Swissbec Power-Red Ritmaster Esmeralda 6 Red - JK Eder DG Awesome RDC was scored VG-86 (VG-88 FR&TY). In addition to the potential for becoming excellent, she also has the ability to produce a lot of milk with a projected first record of 10,230 kgs of milk with 4.18% fat and 3.34% protein in 305-days.
Are you already looking forward to the upcoming show season? With this Red Emeraude EX-91 descendant you'll take the lead in the show-ring!
Lot 57 Ritmaster Esmeralda 6 Red [Power-Red x VG-86 Awesome-Red x EX-92 Doorman x EX-91 Goldwyn]
​