No. 1 gISET of the VOST Select Sale!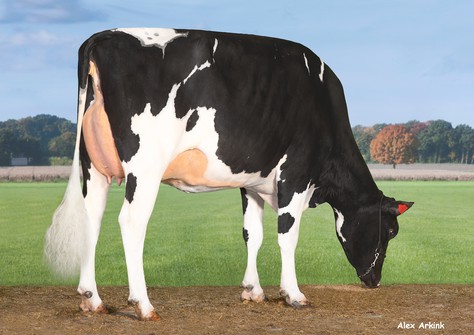 Sales
Granddam Pen-Col Superhero Mistral VG-89
The VOST Select Sale will start in more than a week! However, this European elite auction cannot take place without input from the Gold-N-Oaks Morty Malibu EX-94 family. Nevertheless, De Oosterhof & GenHotel have once again succeeded in adding a special and very interesting family member to the 2022 sale collection!
3STAR OH Ranger-Red daughter 3STAR OH Magnia RDC has been tested in several countries with high genomic scores as a result. In addition to her beautiful 2915 TPI, 900 NM$ and 197 gISU, she makes an outstanding impression with her 1693 gISET. This makes Magnia RDC the highest selling heifer of this auction based on the Swiss total index! This early Ranger-Red is also the top for gRZN & gRZR and transmits a very high fat percentage in addition.
The potential of this red factor giant does not come quite out of the blue. Her dam, Tirsvad K&L Riveting Magnolia, lives up to all expectations and has already supplied TEN sons being sold to different AI's. Including even three full brothers of this Magnia RDC! Pen-Col Superhero Mistral VG-89, her granddam, has also supplied several sons to AI's, like Tirsvad 3STAR Simon Mumbai P and Tirsvad K&L Mingus.
This fantastic and strong breeding cow family even delivered the current number 1 LPI daughterproven bull in Canada: Westcoast Alcove. Although the dam of 3STAR OH Magnia RDC is due in January, some top-looking maternal sisters of Magnolia have already been photographed.
Are you up for the 3rd generation of bull dam with lot 35 3STAR OH Magnia RDC? Then make your move on Friday November the 25th during the VOST Select Sale.
- GO TO THE VIDEO -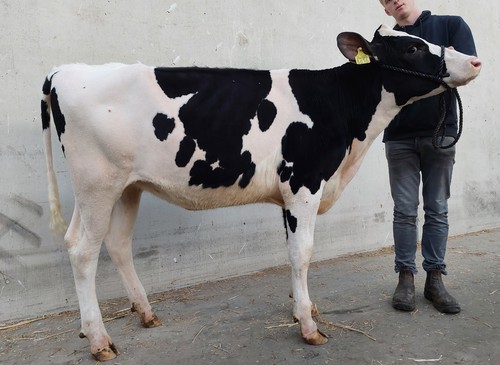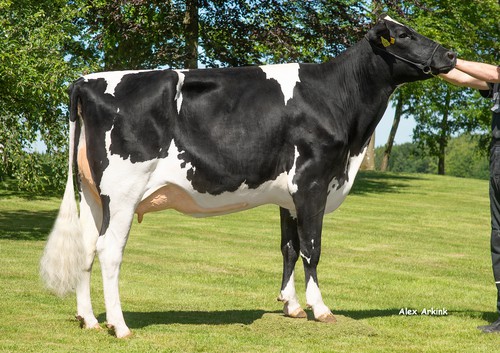 Tirsvad K&L Pursuit Milano VG-88 (Pursuit x Mistal VG-89)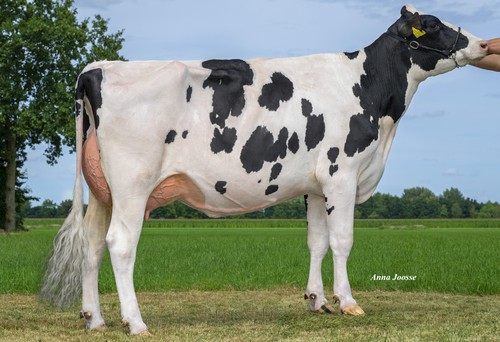 Tirsvad 3STAR Simon Muscat P VG-86 (Simon P x Mistral VG-89)