GenHotel Selection Sale investment now EX-90!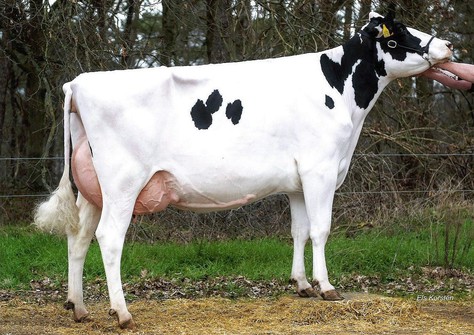 Sales
P.R. Madelon was recently professionally photographed!
During the GenHotel Selection Sale of August 2020, P.R. Holsteins sold the pregnant Woodcrest King Doc daughter P.R. Madelon, a member of the Ammon-Peachey Shauna EX-92 family. This - then already - nicely developed yearling with a proven paternal line, could go a long way! Madelon is now in her second lactation and adds an extra excellent score to this deep cow family.
P.R. Madelon, purchased by Verstappen, is part of the european branch of the Ammon-Peachey Shauna EX-92 family. Shauna EX-92 (s. Planet) produced several proven sires, such as Secretariat, Supersire, Headliner, Sargeant & Platinum. Via the EX-92 Shauna, she in turn went back to another great broodcow, namely foundation cow Wesswood-HC Rudy Missy EX-92. Madelon's pedigree is very solid, as all sires have graduated to daughter proven bulls. Madelon's sire, Woodcrest King Doc, was for a long time also the only sire in the daughter proven top 100 TPI  with a PTAT of more than +3.00. He has therefore the ability to sire great conformation animals such as this second lactation Shauna offspring, bred by Piet van Rees. Madelon recently made a huge update on her conformation score of 88FR 90DS 90MS 90FL EX-90 TOT. This makes the EX-90 King Doc a great show star, descending from a bull dam family! Also this direct PR Shauny VG-88 daughter, balances production with great typ, since Madelon's 305 day production hits at 12,240 kgsM with 3.96% fat and 3.51% protein.
Matings with high TPI bulls Siemers TWN Parsly 32480, Peak Tropic and Larcrest Captivating brought three female offspring for Verstappen, each of them has gTPI scores above 2700 gTPI. Who knows, maybe in a few generations, after bull dams abd PTAT toppers, high rankings from this awesome cow family based on TPI will follow!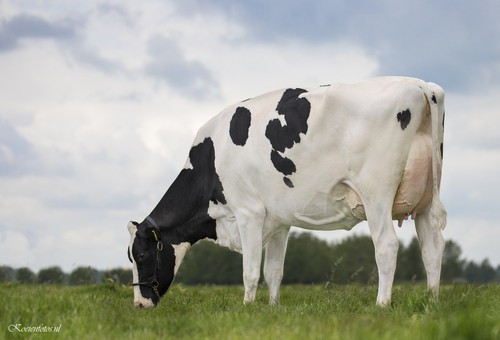 Dam PR Shauny VG-88 (s. Modesty)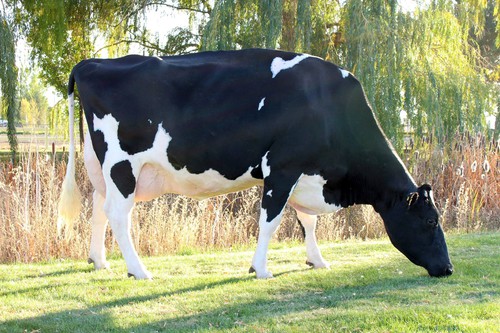 Foundation cow Ammon-Peachey Shauna EX-92