Early Gladius from the no. 1 RZG Bali!
Sales
Maternal sister of 4th dam Sandy-Valley Mogul Amber VG-88 (s. Mogul)
During the SonderKollektion 2020 Dykster Holsteins and GenHotel bought the absolute top RZG Bali daughter in Europe: SPH Alberta. Although she is not yet in lactation, we can already enjoy her wonderful daughters!
For example her KAX Gladius daughter Dykster 3STAR Gladina. The current number 1 Bali daughter in Germany is a great transmitter; Gladina also scores with 160 gRZG very well in the German system. Gladina (A2A2) also proves, with 325 gNVI and 2757 gTPI, that she offers great potential as a future bull dam! The upcoming online Highlight Sale on Friday January 7th gives you the opportunity to get this family into your barn!
Lot 33 Dykster 3STAR Gladina (Gladius x Bali x GP-84 Gymnast):
Dykster 3STAR Gladina is a descendant from the American brood cow Sandy-Valley Bolt Sheila EX-92. This branch has bred many top sires, such as Ven Dairy Selfie, Sandy-Valley Sterling, Sandy-Valley Saloon and also the world famous EDG Rubicon! This branch of the Snow-N Denises Dellia EX-95 family contains super dairy cows with tremendous production and high index scores.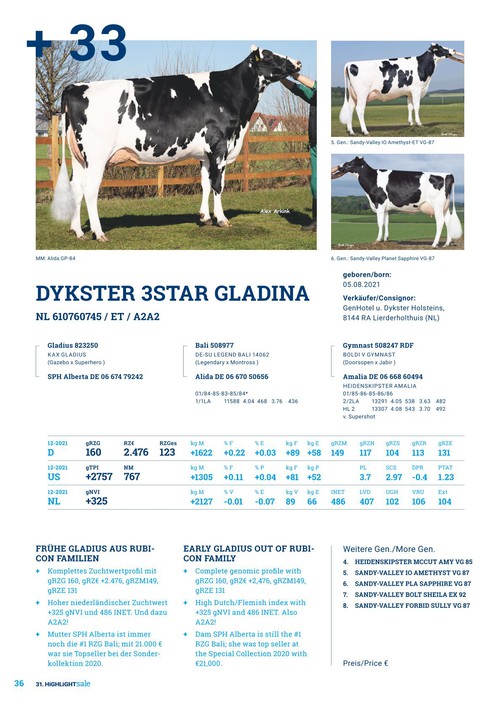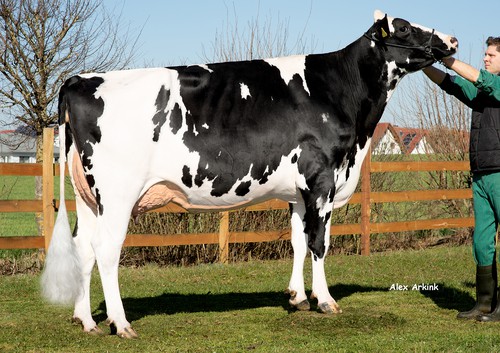 Granddam: Alida ET GP-84 (s. Gymnast)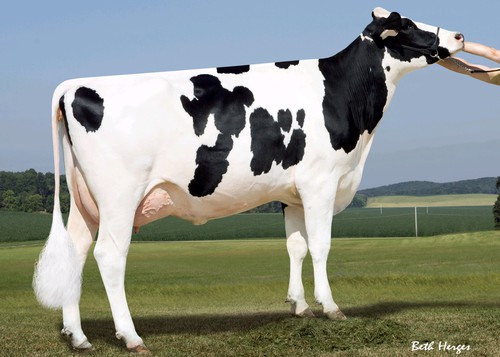 4th dam: Sandy-Valley IO Amethyst VG-87 (s. AltaIota)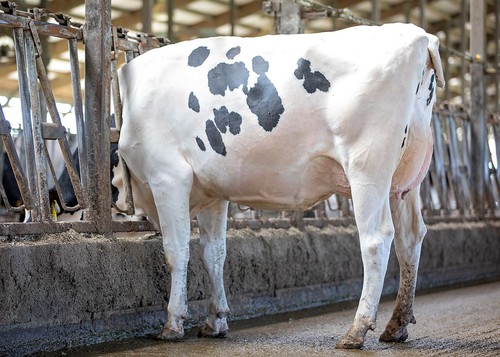 ​Sandy-Valley Mogul Amy EX-90 (Mogul x Sandy-Valley IO Amethyst VG-87)