Rhala Excellent Flower, great brood cow!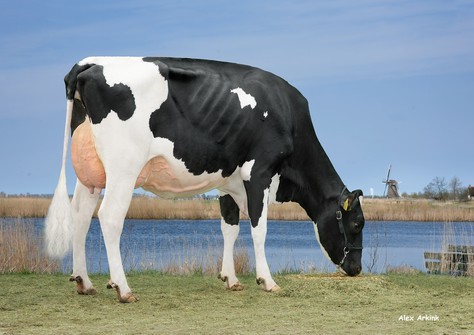 General
Rhala Excellent Flower VG-87 (v. Balisto), beste fokkoe!
Rhala Excellent Flower VG-87, the very fancy De-Su Balisto daughter out of the Bouw Goldwyn Femmy EX-90 family, has recently calved for the third time and looks great again. During her 2nd lactation she produced in 305 days 11.754 kgs milk with 4.10% fat and 3.79%. Flower has several very high female descendants, like the two red carrier Delta Jacuzzi-Red daughters Rhala Ex Blackrose RDC and Rhala Ex Jasmijn RDC. Blackrose RDC ranks with 427 gNVI in the top 20 gNVI in the Netherlands and Flanders. In addition Flower has daughters of bulls like Chevalier, Modeco, Regard, Profit and Bonka.
The Ralma Juror Faith EX-91 family has delivered many high bulls into AI, including Ralma O-Man Cricket, Gold Crown, Bouw Snowfever, Rocky, Finder and Final.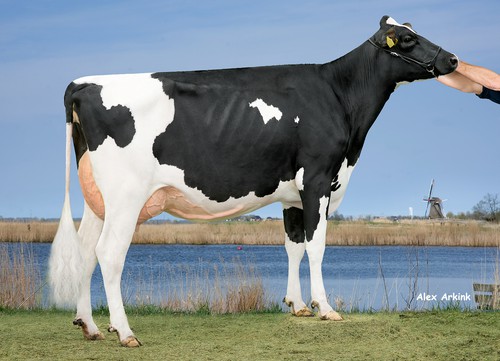 Rhala Excellent Flower VG-87 (a. Balisto), dam of several high descendants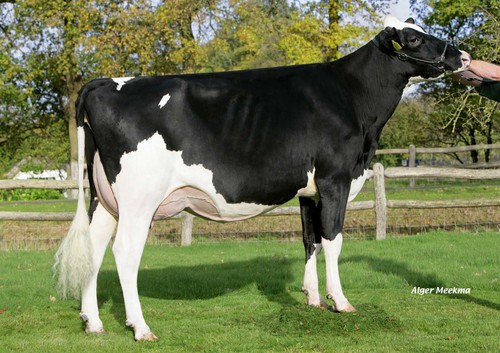 Bouw Goli Flower VG-87, dam of Rhala Excellent Flower VG-87

Ralma Juror Faith EX-91, fantastic brood cow