Winstar-MH Empire Maker from 10 generations EX/VG!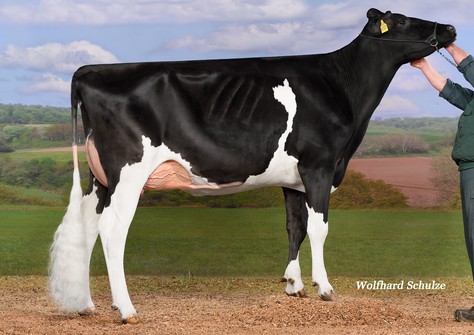 AM Holsteins offers during the VOST Select Sale, which takes place next Friday, a pregnant Winstar-MH Empire Maker daughter from none other than KHW Regiment Apple Red EX-96!
The heavily pregnant AM Alina (A2A2 & BB) is pregnant by Blondin Cheerful-Red P. This is a red Mirand PP grandson of Unique Dempsey Cheers-EX-95 - Res. Intermediate Champion World Dairy Expo 2018! Not only does the Maker daughter come from 10 generations of EX/VG in a row, but her gTPI result also shows a high 3.32 gPTAT combined with 1046M!
Third dam MS Apples Angel RDC EX-94 is an maternal-sister by Erbacres Damion of, among others, Apple-Pts Cranapple-Red VG-88 - Res. Intermediate Champion & HM Grand Champion @Illinois Championship Holstein Show 2022, Apple-Pts Aysha-Red EX-93, MS Apples Uno Armana RDC EX-91 and sires like Mr Apples Armani, Big Apple-Red and Ballycrochan Artemis Red. 
AM Alina her King-Doc dam scored VG-85 in Germany as a 2-yr-old. She transmits super gPTAT which makes her female offspring easily score 3.00 gPTAT or higher!
Will you be stealing the show with this AM Alina and/or her offspring?
Lot 14 AM Alina (Maker x VG-85 King-Doc x VG-88 Byway x EX-94 Damion)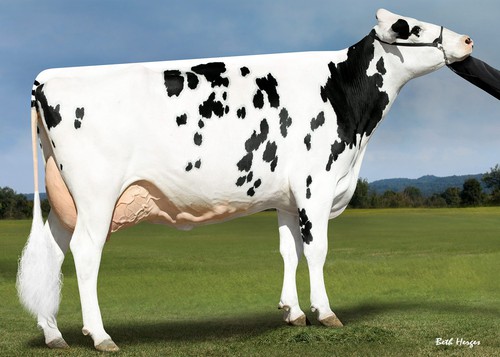 Ms D Angel Darnisha RC EX-90 (Kingboy x MS Apples Angel EX-94)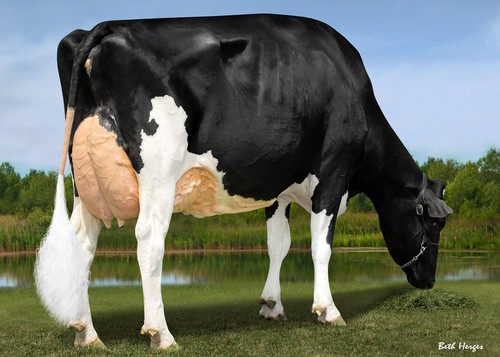 Ms D Angel Denisha-Et EX-94 (Doorman x Ms Apples Angel EX-94)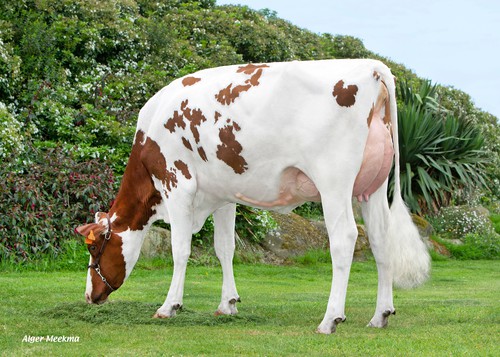 ​
Same family: MS Dancer Red VG-86 (Jordy-Red x Angel Denisha EX-94)