We've got some news about BWN Adeen-Red!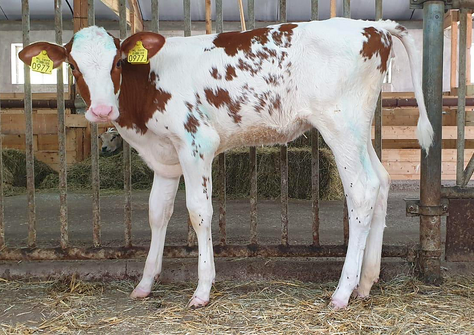 Sales
BWN Adeen-Red in 2020, just before she was sold at the GenHotel Selection Sale
In August 2020, Thomas de Brabander bought the Riverdown Unstopabull-Red daughter BWN Adeen-Red from BWN Holsteins at the GenHotel Selection Sale. She went to Belgium and recently we received great news!
Adeen-Red is the granddaughter of HC Archrival Arianne VG-89 and is a member of the well-known MS Kingstead Chief Adeen EX-94 family. At the time Adeen-Red was one of the first R&W offspring of Adeen EX-94! The Unstopabull freshened a month ago at the age of 1.10 year and her new owner, Den Brabander, is very excited about her! Adeen-Red shows already the same mammary qualities as her granddam Arianne VG-89, EX-91 MS. Her udder pictures are confirming: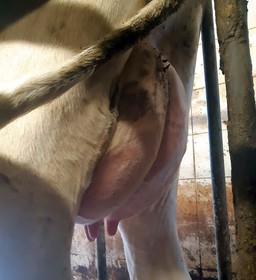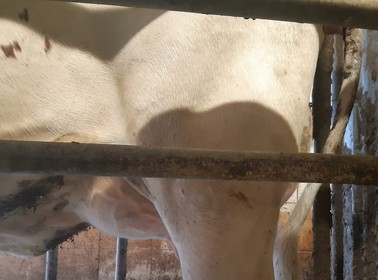 You too can upgrade your herd with a red descendant of MS Kingstead Chief Adeen EX-94 - two-time 'All American Produce of Dam', with no less than 50 Excellent daughters worldwide! This GenHotel Selection Sale offers you the opportunity to invest in a STGen Doral-Red daughter of Adeen-Red her maternal sister! More about this offer? Click here!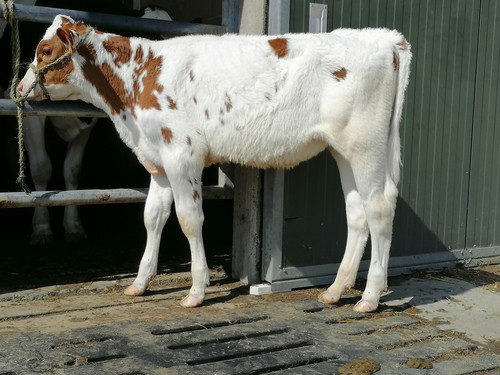 Lot 12 Rocca 3STAR Adorée Red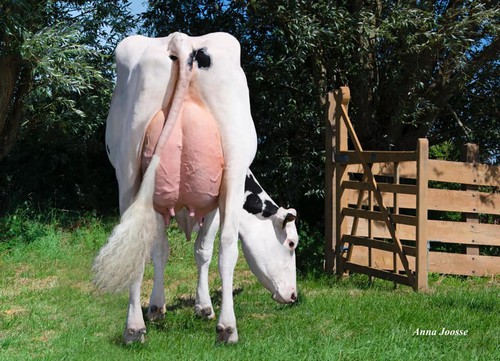 HC Archrival Arianne VG-89 (s. Archrival) - 3rd dam lot 12& granddam of Adeen Red