Successful GenHotel Selection Sale purchase!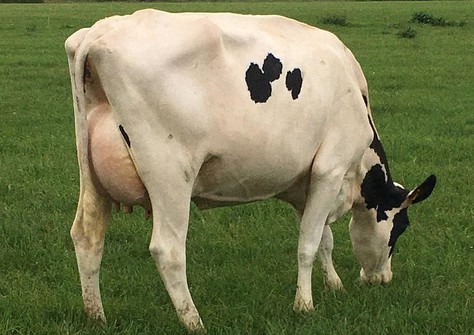 Sales
P.R. Madelon, bred by P.R. Holsteins. Sold at the GenHotel Selection Sale 2020
During the GenHotel Selection Sale of August 2020, P.R. Holsteins sold a pregnant heifer sired by Woodcrest King Doc, right from the cow family of Ammon-Peachey Shauna EX-92. This - then already - nicely developed yearling with a proven paternal line, could go a long way! 
P.R. Madelon (by Doc) was purchased by Verstappen during the last Selection Sale summer edition. Madelon is part of the Ammon-Peachey Shauna EX-92 family. Shauna EX-92 herself is dam of several progeny poven sires such as Supersire, Headliner, Sargeant & Platinum. This line traces all the way back to the well-known matriarch Wesswood-HC Rudy Missy EX-92. Madelon has a solid sire stack with only progeny proven sires in her pedigree.
P.R. Madelon started her first lactation this spring and shows a projected 305-days production of 9,617 kgsM with 4.39% fat and 3.44% protein. This 2-yr-old is also recently classified with a total score of VG-88, whereby her Frame even received the maximum score of VG-89! 
The current GenHotel Selection Sale closes at Wednesday June 30th at 3.00PM (C.E.T.). Be quick and take a look at the attractive offer now!
GenHotel congrats Piet van Rees for breeding this outstanding heifer,
and wishes Dorus Verstappen good luck and a lot of pleasure with her!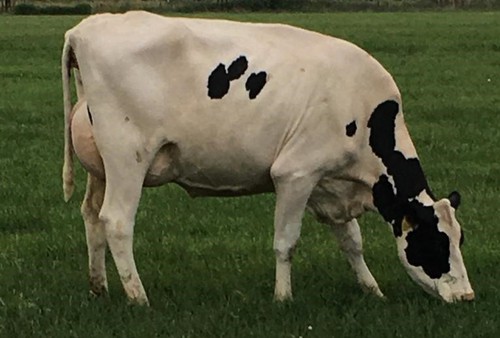 P.R. Madelon VG-88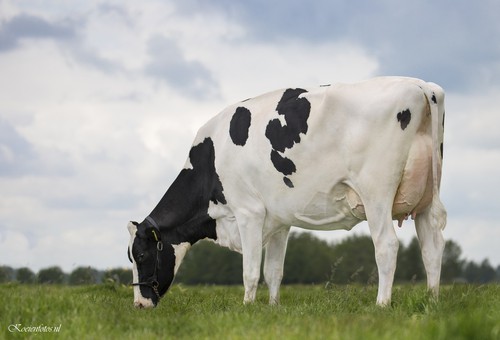 PR Shauny VG-88 (by Modesty), dam of Madelon VG-88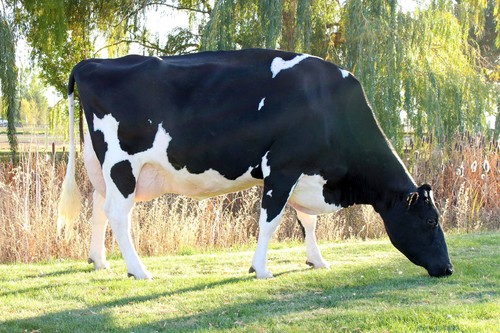 Ammon-Peachey Shauna EX-92 - amazing brood cow and 4th dam of Madelon VG-88