Sky high gTPI & NM$ from the Marbella family!
Sales
Foundation cow Gold-N-Oaks S Marbella VG-89
From the cow family of Gold-N-Oaks S Marbella VG-89, this GenHotel Selection Sale offers a StGen Helix Paco daughter. This fancy young heifer ranks extremely well on the American basis, but also has a nice RZG index. This Marbella descendant offers great opportunities for the international market! 
Rijnhof Jana, offered as lot 10, is with 2957 gTPI the highest testing gTPI & NM$ Paco in Europe and carries both A2A2 and BB! Besides her amazing gTPI, she also offers an NM$ of 805 and scores +5.5 PL & 2.69 SCS! Therefore Jana belongs to the absolute top 30 gTPI females in Europe. In Germany, she tests 154 gRZG and - as on the American basis - transmits a lot of milk with positive components.
Jana hails from the well-known American breeding cow Gold-N-Oaks S Marbella VG-89. She is also the foundation cow behind AI sires such as Gold-N-Oaks Althea, Arbell, Archer, Aramis & Candid.
Rijnhof Jana's flawless genomics profile and her attractive pedigree led to great interest of sire-analysts. As a result, Jana sells with embryo contracts with a total value of no less than € 8,300.
Don't miss the no. 1 gTPI ST-Gen Helix Paco daughter in Europe and make a bid on lot 10 Rijnhof Jana [Paco x Charl x Modesty]: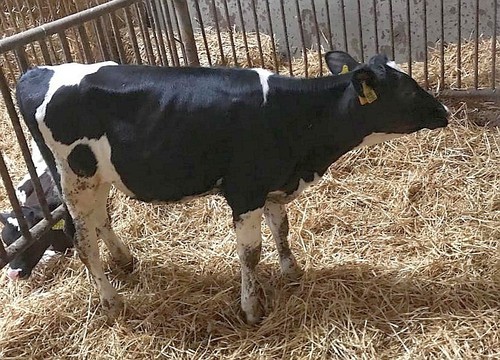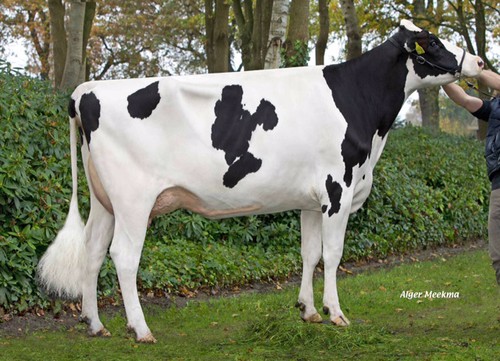 5th dam: Dg Abella VG-87 (by Mayfield)

7th dam: Gold-N-Oaks Arabell 1765 VG-88 (by Freddie)