Sky high Sputnik RDC with international potential sells!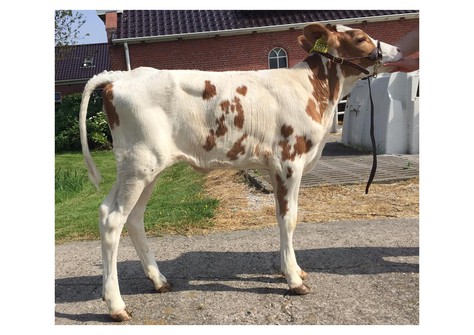 It's almost time, Wednesday 23 June the GenHotel Selection Sale Summer Edition finally starts. If you have already checked the offer of this spectacular sale, you must have seen this promising heifer calf! In addition to lot 2, a great RDC granddaughter of Lakeside Ups Red Range VG-86, this red granddaughter with huge potential will also sell!
With a sky high 2809 gTPI, lot 12 Koepon Sput Range 36 Red, is the highest gTPI Sputnik RDC daughter worldwide and even belongs to the top 10 gTPI of all R&W females in Europe! In addition, her outstanding 734 NM$ is definitely also worth investing in her, since this makes Range 36 Red the No. 1 NM$ of all female European Red Holsteins. And as the icing on the cake she's the no. 2 NM$ worldwide! 
Range 36 Red also impresses with her German genomic index. She is one of the top 3 Sputnik RDC daughters with 161 gRZG. With 2706 RZEuro she is even the No. 1 RZEuro of all in the German system genomic tested Sputnik RDC daughters!
This very attractive Red top genomic heifer belongs to the phenomenal breeding Golden-Oaks Mark Prudence EX-95 family. Her granddam, Lakeside Ups Red Range VG-86, is actually the dam of 3STAR OH Ranger Red, the No. 1 gLPI AND the No. 1 gTPI Red sire worldwide!
Lot 12 Koepon Sput Range 36 Red [Sputnik RDC x Swingman Red x VG-86 Salvatore RDC]: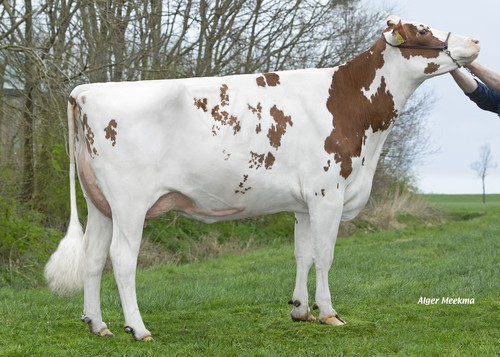 Granddam of lot 12: Lakeside Ups Red Range VG-86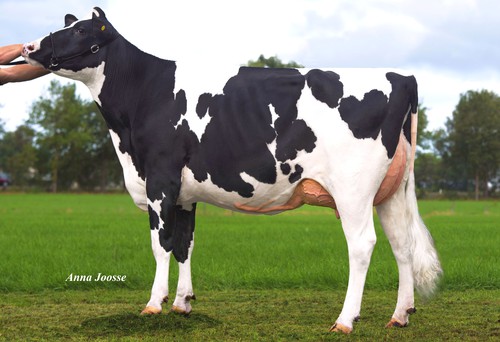 3rd dam lot 12: De Oosterhof Dg Rose RDC VG-89 (s. Rubicon)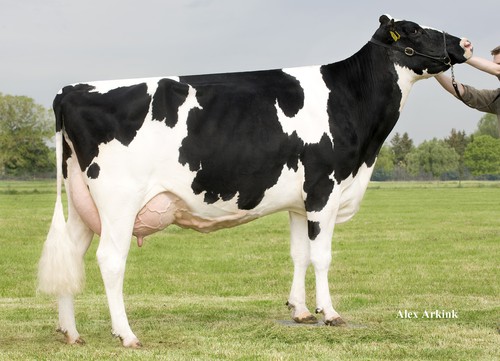 6th dam: Holbra Mascol Pam VG-87 (by Mascol)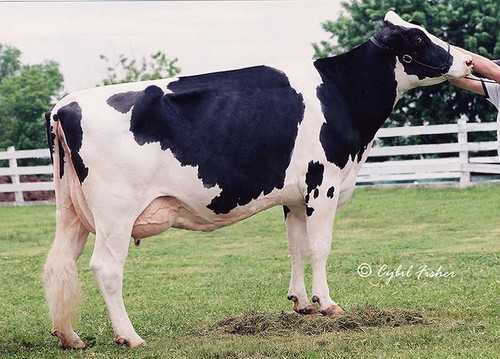 8th dam: Mayerlane-DK Hiawatha EX-90 (s. Rudolph)