Top heifer with 2953 gTPI on the Selection Sale!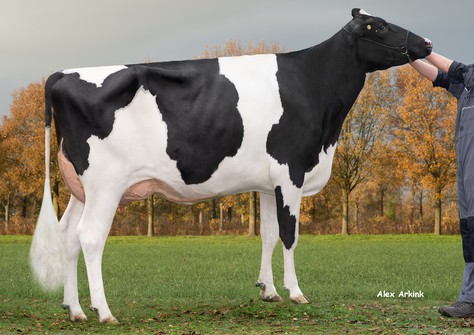 Sales
K&L OH Mabel, tremendous brood cow with 6 sons in AI!
Lot number 1 of the GenHotel Selection Sale is the very lucrative 3STAR OH Maline. Maline is a sky high Peak AltaZazzle daughter from the phenomenal transmitting Maybelline cow family.
3STAR OH Maline is an AltaZazzle granddaughter of the tremendous breeding and multiple bull dam K&L OH Mabel (no. 1 gTPI Progenesis Granite & the no. 2 gTPI milking heifer in Europe). What makes this Maline so hugely interesting is her American genomics with 2953 gTPI & 818 NM$. In addition, Maline also scores 158 gRZG in Germany and has both A2A2 and BB. With already four daughters >2900 gTPI Maline her dam K&L OH Mallory (s. Kenobi) follows the footsteps of Maline her granddam Mabel!
The Maybelline family, tracing back to the American brood cow Jeta Commotion Cupid VG-88, is renown for her high indexes for the components. This great production potential is being confirmed by the milking females from this fantastic line. Also descending from this impressive cow family is the famous show cow Hermine Tual EX-94, EX-95 MS (s. Gold Chip), several times successful in the show ring in France.
Lot 1. 3STAR OH Maline [AltaZazzle x Kenobi x Granite]: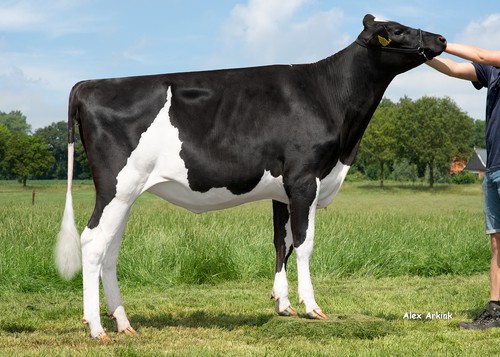 K&L OH Mallory (s. Kenobi), dam of lot 1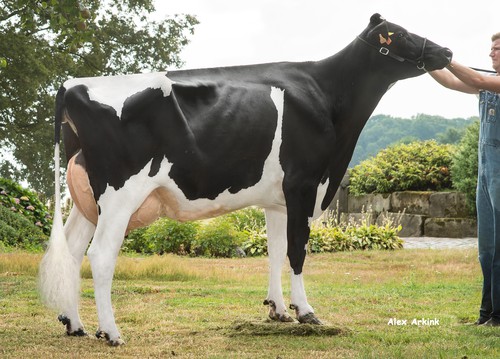 Maybelline Tual VG-85 (s. Rubicon), 3rd dam of lot 1

Hermine Tual EX-94 (s. Gold Chip), maternal sister of 4th dam