GenHotel Selection Sale = Open!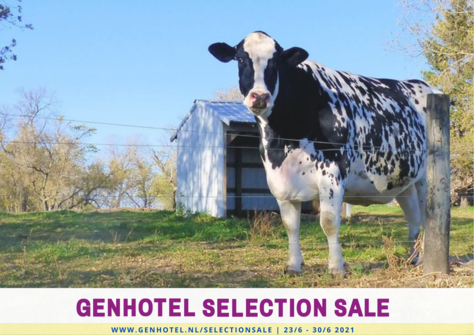 It's time for the GenHotel Selection Sale! Today the sale is finally open for bidding. Till Wednesday June 30th, 3PM (C.E.T.) you'll have the opportunity to buy your favourite(s), if not sold before! During the past days some of the impressive sale heifers are already introduced on our website, Facebook and Instagram. Also in the upcoming days we will keep you up-to-date! 
The Selection Sale includes the best Red Holstein as well as Holstein genetics!  Very attractive is the fact that this sale includes heifers with indexes up to 161 gRZG, 2957 gTPI, 1650 gISET and even a homozygous polled heifer will sell!
Even the fans of show and type heifers will be easily satisfied with the offer, because it includes a very unique daughter straigth from Arethusa Sid Tess EX-92, a rare 'first choice' of the Bons-Holsteins Ella family and a really nice Warrior-Red from the Kamps-Hollow Durham Altitude RDC EX-95 family.
These sale heifers represent already a total embryo contract value of over € 30,000! Below you will find an overview of the total embryo contract value of several heifers:
Lot 12 - Koepon Sputnik Range 36 Red                € 15.000
Lot 10 - Rijnhof Jana                                                €  8.300
​Lot  7 - Waldclass 3STAR HS Chanel 2 PP           €  8.000
Lot  1 - 3STAR OH Maline                                       €  2.400
Lot 2 - Koepon Stamkos Range 29 RDC              €  2.400
You'll find more info about the embryo contracts at the catalogue page of the specific sale lot.
NOTE: The sale will take place by Dutch Auction. The listed price is the current price for each lot. The price will go down daily (except Saturday and Sunday), until a buyer decides to purchase the lot for the price of the day. You can check the latest price by visiting the website or by contacting one of the contact persons below:
GenHotel selection sale offer:

Lot 1: 3STAR OH Maline
Lot 2: Koepon Stamkos Range 29 RDC
Lot 3: FIRST CHOICE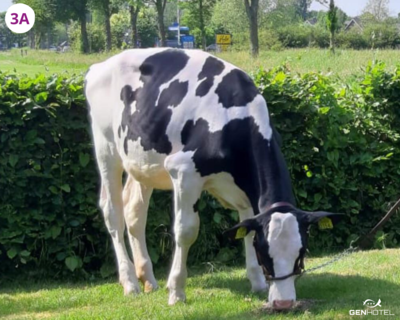 Lot 4: 3STAR Camilia
Lot 5: De Wildsheuvel Warrior Tessa RDC
Lot 6: De Oosterhof Miami Donchara
Lot 7: Waldclass 3STAR HS Chanel 2 PP
Lot 8: R&B AltaTop Ailyn Red


Lot 9: NRP Natalie RDC


Lot 10: Rijnhof Jana
Lot 11: 3STAR Cosmoly
Lot 12: Koepon Sput Range 36 Red