Maternal sister lot 9 classified VG-89!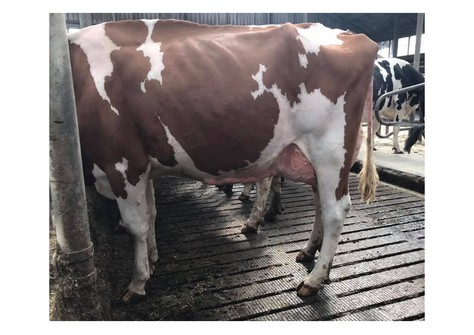 Sales
NRP Awesome Amberlee reaches VG-89/EX-90 DS Photo: Norwin Piet
The second calver NRP Awesome Amberlee-Red managed to update her score to VG-89 with even EX-90 for her Dairy Strength! The Luck-E Awesome-Red daughter of NRP Alisha RDC VG-88, both owned by NRP Holsteins, is a maternal sister of NRP Natalie RDC (s. Mr Blondin Warrior-Red). Natalie RDC sells this week during the GenHotel Selection Sale Summer Edition!
NRP Awesome Amberlee-Red VG-89 calved for the second time last April. Currently, her 305-days lactation is projected at 10,787 kgs of milk with 4.49% fat and 3.72% protein. The combination of amazing show type with high milk production and high components is something that really characterizes this cow family. Amberlee VG-89 and Natalie RDC are descendants from KHW Goldwyn Aiko RDC EX-91 - former Red Impact Cow of the Year - a branch that hails from one of the best foundation cows ever: D-R-A August EX-96.
The August EX-96 family not only contains a lot of bull dams, but also includes countless show divas such as: KHW Regiment Apple-Red EX-96, Miss Apple Snapple-Red EX-96, Ms Candy Apple-Red EX-94, Ms Apples Aleda-Red EX-95 and Farnear-Tbr Aria Adler RDC EX-96!
NRP Natalie RDC (s. Warrior-Red) is a fancy maternal sister of Amberlee-Red VG-89. In addition to her amazing and renown dams, Nathalie RDC is also the highest tested gTPI Warrior-Red daughter in Europe and has a pedigree with at least 9 generations of VG and EX in a row!
Will you've the future 10th generation VG/EX in your barn?
Lot 9 NRP Natalie RDC [Warrior-Red x VG-88 Rubicon x VG-87 Supersire]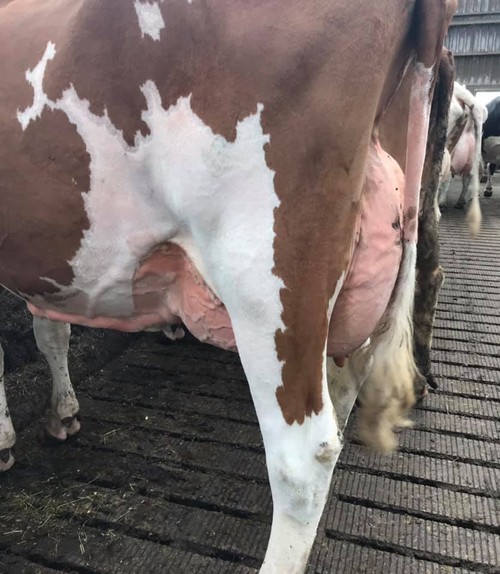 Amberlee-Red VG-89 with VG-89 Mammary (Awesome-Red x NRP Alisha RDC VG-88)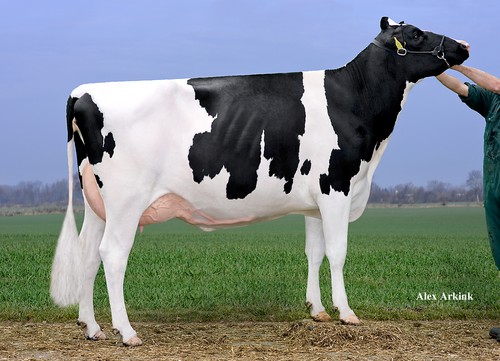 Same family: Drouner AJDH Aiko RDC VG-87 (Freddie x KHW Goldwyn Aiko RDC EX-91)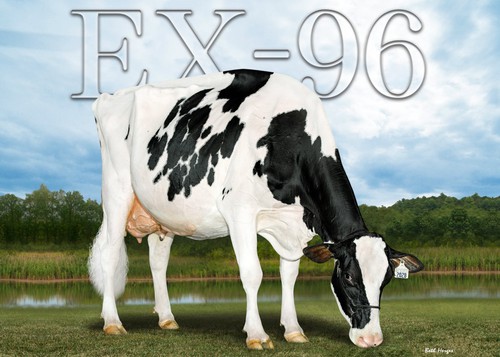 Same family: Farnear-Tbr Aria Adler RDC EX-96 (s. McCutchen)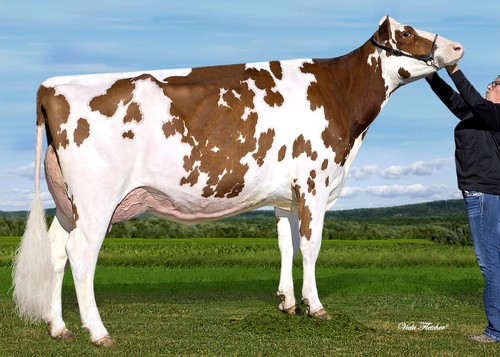 Same family: MS Apple Anara Red VG-88/EX-91 DS (Integral x KHW Regiment Apple-Red EX-96)