Sky high Dynasty from an influencial bull dam family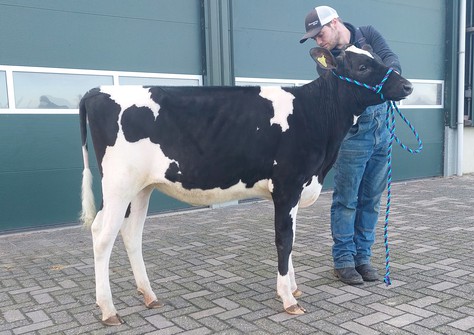 With a whopping 3032 gTPI, Kings-Ransom Dynasty daughter 3STAR OH Matty [A2A2 & BB] is the highest scoring gTPI lot in this sale! Don't hesitate and strike during the upcoming VOST Select Sale 11.
On many fronts, Matty is a very welcome addition to your herd. Not only does she attract attention with her impressive gTPI, but the Dynasty also transmits 2.66 gPTAT & 2.05 UDC with enormous components as well. This especially shows on the German basis where she tests 0.97% Fett and 0.25% Eiweiss.
The Mabel branch has led to considerable progress in European Holstein breeding. Many female offspring made it through the TPI and RZG top lists, such as granddam Mallory which was the female number 1 gTPI in Europe in September 2019, after which she attracted international attention and embryos were sold to Switzerland and Germany. At the moment 3STAR OH Madoline (Esquire x AltaZazzle x Mallory), 3STAR OH Reevival (Parfect x Riveting x Mabel) and 3STAR OH DK Marielou (Conway x Einstein x Mabel) are in the European top 100 gTPI females.
Her age of 8 months means that Matty can be flushed within a considerable amount of time!
Lot 47 3STAR OH Matty (Dynasty x AltaZazzle x Kenobi)
Go to the sale page and check out the catalogue!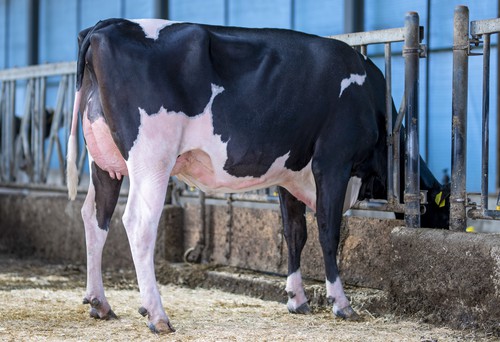 K&L OH Mistress VG-86 (Discjockey x Mabel)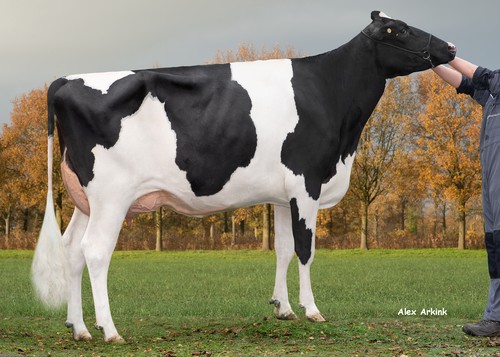 ​3rd Dam K&L OH Mabel