Red carrier A2A2 Rover from the Massias!
Sales
4th Dam K&L RM Marica Red VG 87
On offer is a 153 gRZG/299 gNVI scoring Peak Rover daughter that goes back via her well-known, fifth dam, Willem's Hoeve Marcia P RDC VG-86 to the Apina Massia's.
The well-built 3STAR RM Marita RDC is a Rover daughter with A2A2 and a flawless genomics profile in which her impressive will for fat production of +0.43% Fett and +0.42% Vet is particularly striking. In addition to being tested in Germany and the Netherlands/Flanders, she also scores well in France with 190 gISU. Her dam, a red factor Best Benz, has a 305-days-projection of 10.142 kgsM with 4.35% fat and 3.47% protein. Marita RDC (lot 36) is with her genomic results the highest female offspring out of this Waldclass 3STAR RM Marith 9 RDC GP-84!
Lot 36 STAR RM Marita RDC (Rover x GP84 Best Benz x GP84 Jacuzzi-Red)
Go to the sale page and check out the catalogue!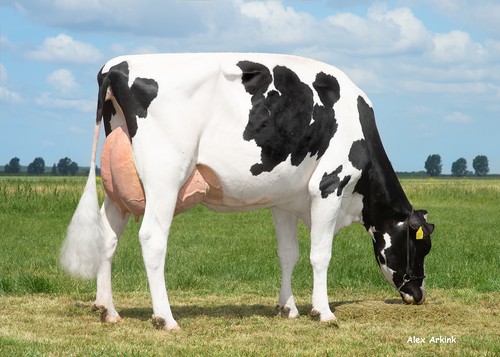 K&L RM Maryanne RDC VG-87 (Salvatore RDC x K&L RM Marica Red VG-87)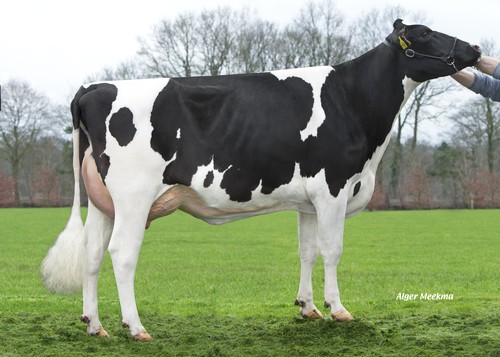 Willem's-Hoeve Marcia P RDC VG-86, 5th dam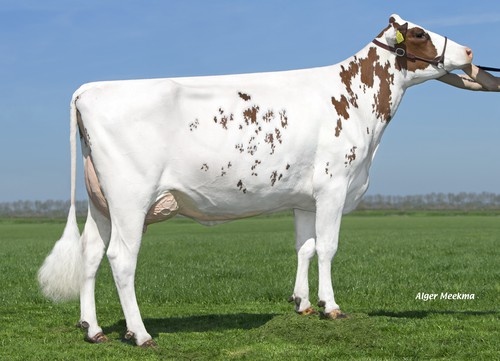 Schuit RM K&L Marcy PP Red VG-86 (Capple P x Marica P RDC VG-86)