Precious Ranger-Red from the sister of Ewing Red, Astra Red & Atlantik Red
Although the final sale of the SonderKollektion will take place tomorrow evening, Dykster 3STAR Rachel Red is already throwing high eyes! Not only does she have a very high gRZG score, but she also comes from a very important cow family. This combination means that Rachel Red has already collect a considerable total amount of embryo contracts.
Dykster 3STAR Rachel Red is with a score of 163 gRZG (2584 gRZ€), 1655 gISET, 4531 gPFT and 4859 gICO one of the highest 3STAR OH Ranger-Red daughters in Europe and certainly the number 2 based on RZG! With her 163 gRZG (135 gRZN) and 1655 gISET with 129 ITP, Rachel Red is  on the Swiss basis the highest, Red Holstein heifer for type in this sale! 
Her granddam, K&L Pc Deltia Red, recently calved for the third time and is producing well again. She is used as a donor for the 3STAR Breeding Program and was even contracted by the Swiss company Swiss Genetics. Flushes eventually delivered more than 20 offspring, including the sires Dykster 3STAR Astra Red @RSH, Dykster 3STAR Atlantik Red @RUW and the most famous: Dykster 3STAR Ewing Red, the former number 1 young R&W sire in Switzerland! A maternal sister of Rachel Red's dam, recently freshened for the first time in Switzerland and looks very promising!
At the moment, the value of lot 18 Dykster 3STAR Rachel Red continues to increase due to the total embryo contract value of € 22,000! So all the more reason to strike Friday evening at 8.00 PM.
Lot 18 Dykster 3STAR Rachel Red (Ranger Red x AltaTop-Red x Pace Red)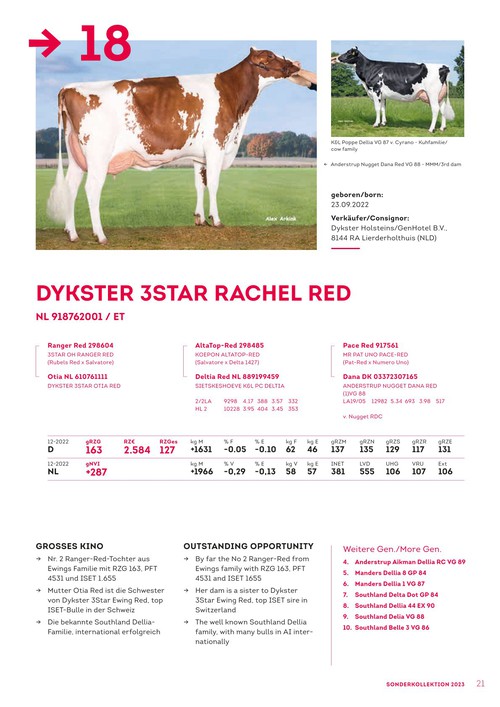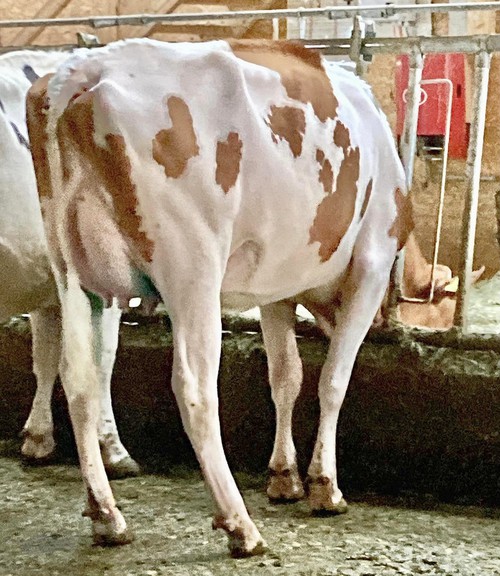 Dykster 3STAR Ronald Layla SG (Ronald RC x K&L PC Deltia Red), full sister to Ewing Red in Switzerland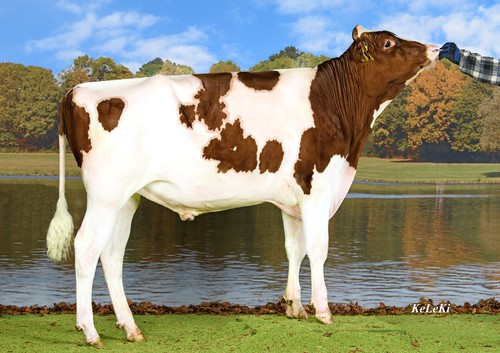 Dykster 3STAR Ewing Red SG (Ronald RDC x K&L PC Deltia Red)