Batouwe Rager Fabiola Red classified VG-88!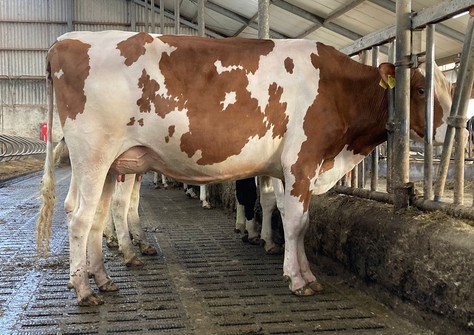 Sales
Batouwe Rager Fabiola Red
The Ri-Val-Re Rager-Red daughter Batouwe Rager Fabiola Red, calved in September last year, was recently introduced to the Dutch herdbook classifier for her first score. The offspring from the originally German KOE Fabiola EX-92 family managed to make a big impact!
From the by Batouwe Holsteins and Van Zetten purchased KOE Fabiola-Red EX-90, Batouwe Holsteins has bred this now lactating Rager-Red granddaughter. The purchased Fabiola-RED EX-90 won several major titles during her showring career, including Senior Champion & Best Udder @Dairy Fair Mariënwaerdt 2018, Intermediate Res. Champion @Dairy Fair Mariënwaerdt 2017 and Intermediate Res. Champion @Avondbloesemshow 2017.
Now that Batouwe Rager Fabiola Red is the next generation in line with great show potential, it was time to classify her. This resulted in a fantastic score of VG-88 with a maximum score of VG-89 for both Frame and Dairy Strength!
This cow family is also the family behind the well-known, German Red proven sire Laurel. This Lay-Out Red son from KOE Caveman Fabiola EX-92 produced more than 18,700 daughters during his lifetime, just only in Germany!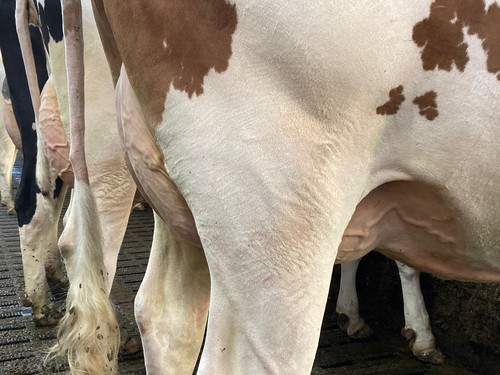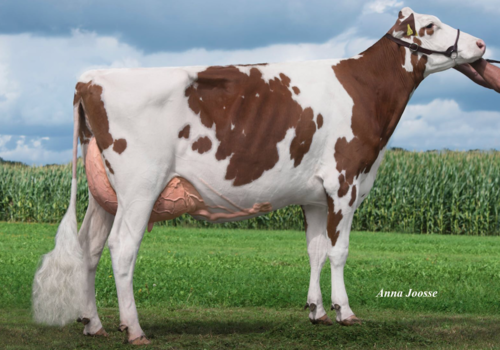 Granddam: KOE Fabiola-Red EX-90 (s. Holbra Applejax RF)