Open barn at Koepon during Lely Slim Boeren Event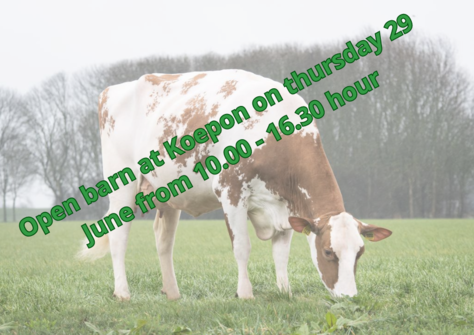 Tomorrow June 29 Koepon has open barn durimg the Lely Slim boeren event from 10.00-16.30 hour. During this event you inspect the sale heifers of the Koepon Summer Sale 2023.
Adress:
Koepon Genetics
Torensmaweg 2
9892 TD Feerwerd
Parking:  entrance through Antumerweg, Garnwerd
<< check out the invitation of the Lely Slim Boeren Event >>
click on this link to go to the auction website , There you can find pictures on the sale animals.
Click here for all info on the sale
introduction by Alex Borst about the Koepon Summer Sale 2023 (english starts at 0.54):