Koepon Kessel Range 210 Red, sold for € 4.600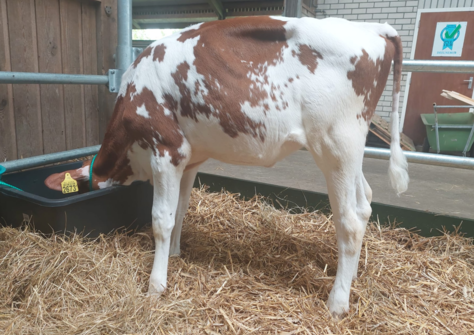 Sales
Koepon Kessel Range 210 Red
The Koepon Summer Sale last Friday offered a great stage for Holstein lovers from all over Europe. The large number of visitors which came to the Open Barn day at Koepon on Thursday June 29th already showed the great interest in Koepon's dairy farm and genetics. The barn where the Koepon Summer Sale lots were displayed was constantly filled with interested buyers and offered a perfect warm-up for the final sale that took place last Friday afternoon.
With bids from all over Europe (Belgium, Germany, Italy, Switzerland, Spain and the UK), the auction got off to a smooth start. Lot 3 Koepon Hsmoke Anita 12 was the highest testing heifer of this auction with 3013 gTPI, 992NM$, 1217 DPW$ and 1600 gISET. The well-built Holysmokes comes from the Pine-Tree Ramos Alexia EX-91 cow family, which also delivered proven bulls like Pine-Tree Alcatraz, Burley and Seagull-Bay Touchdown. For the Alexia offspring there was interest from breeders from Italy and the Netherlands, but the winning bid of € 3,900 came from a German buyer, who managed to get several heifer calves through this auction.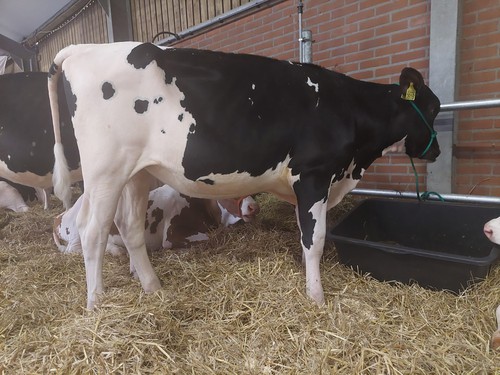 ​
Lot 3 switched hands to a German breeder
After a long bid duel, the number 2 gTPI Winstar Kessel RDC offspring in Europe and the number 3 worldwide, namely lot 4 Koepon Kessel Range 210 Red, was finally sold for € 4,600. This makes this 'Red Impact Cow of 2021' granddaughter the topseller of the Koepon Summer Sale! The Kessel RDC daughter scores 2868 gTPI and 149 gRZG and, like lot 3, was sold with a total embryo contract value of € 2,400. Full brothers of Range 210 Red have been purchased by AIs. Koepon Kessel Range 210 Red will switch to an owner within the Dutch borders.
The second highest sale went to lot 19 Koepon Twilight Range 184 Red, for an amount of € 4,500. Many had their sights set on this direct Aprilday Twilight-Red daughter of Lakeside Ups Red Range VG-86. After an extensive and exciting duel between a bidder from the United Kingdom and the Netherlands, the last bid fell into the hands of the Dutch breeder. This heifer, with outstanding fancy type, will definitely show up in the showring in the future!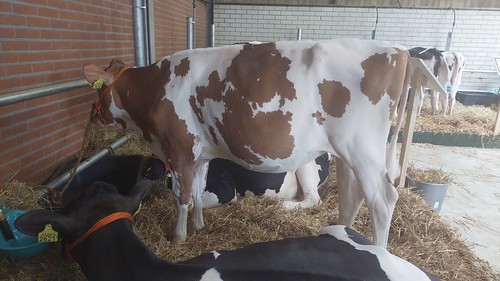 Lot 19 sold for € 4.500