New picture of Ciracha, dam of lot 4 & 11!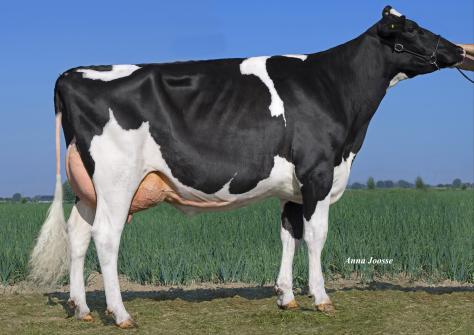 Sales
K&L KD Ciracha VG-85 (King Doc x Byway)
The fantastic American 'Larcrest C family' has already delivered many phenomenal brood cows and proven sires, including Larcrest Crimson EX-94 (s. Ramos), the dam of proven sires Larcrest Calibrate and Larcrest Camelot. Multiple bull dam Drouner AJDH Cosmo VG-88 and also the renown Dutch show cow Drouner AJDH Cosmo EX-91 (s. Mogul) are also members of the great C-family!
For the 3STAR Genetics Breeding Program, GenHotel invested in Woodcrest King Doc embryos out of Larcrest Ciracha, an OH-River-Syc Byway daughter of Larcrest Circadian EX-91. K&L KD Ciracha is a result of this investment. To create more offspring from this family she was flushed as a heifer with Golden-Oaks Master and Lindenright Moovin RDC. From these flushes beautiful calves are born that score amazing on gPTAT too!
Take this chance to buy your own type topper from this deep and proven cow family at the GenHotel Selection Sale!
Camilia is a real Golden-Oaks Master show star with +2.83 gPTAT and even 855 M! She shows quite some feminity with a refined head and a long and clean neck. Sire-stack: Master x King Doc x Byway x Doorman:
Cosmoly is a result of a flush with super type sire Lindenright Moovin RDC. Her type indexes are looking  very promising with big numbers: +2.47 UDC, +2.06 F&L & +3.05 PTAT. Cosmoly is, just like her maternal sister, a fancy type heifer with a great bone quality, wide chest and enough body depth.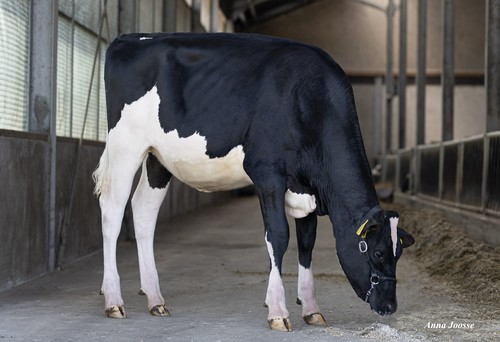 Their dam K&L KD Ciracha VG-85 produces, as you can expect from a King Doc daughter, a lot of milk. She peaked at 47 kgs milk per day, her 305-day production is projected at 11,233 kgs of milk in her first lactation!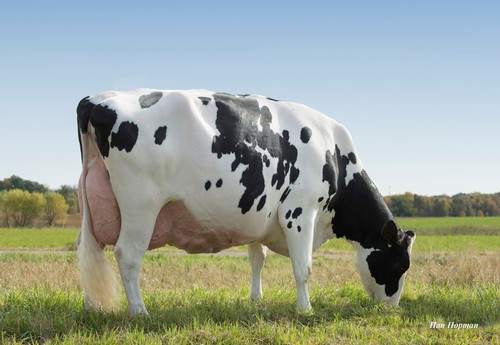 5th dam of sale heifers: Larcrest Crimson EX-94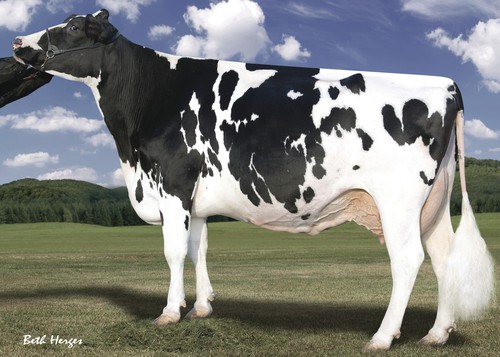 ​6th dam of sale heifers: Larcrest Outside Champagne EX-90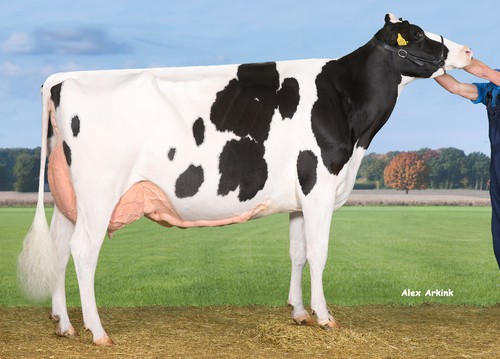 Same family: ​Drouner AJDH Cosmo EX-91 (s. Mogul).
Her dam is a maternal sister of Larcrest Crimson EX-94