First choice of Bons-Holsteins top show family!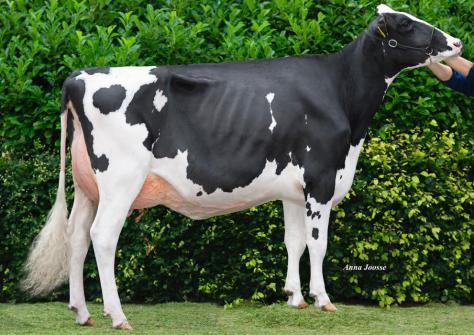 Sales
Ritmaster Ella 1 VG-86 (VG-88 MS), dam of lot 3A and 3B
The GenHotel Selection Sale gives you the opportunity to choose from one of two great Lindenright Moovin RDC daughters from Ritmaster Ella 1 VG-86/VG-88 MS, the beautiful Walnutlawn Solomon daughter of the famous show cow Bons-Holsteins Ella 192 EX-93! 
It is not often you have the opportunity to bring in progeny of one of the most admired show cow families in the Netherlands. The fantastic Bons-Holsteins Ella family includes many national show champions. With a descendant from this branch you get a potential show winning heifer from this very successful show family in your barn! 
The just fresh Solomon daughter Ritmaster Ella 1 is recently classified VG-86, with VG-88 for her very fancy mammary! Ella 1 VG-86 produces a lot of milk and, like her dam Bons-Holsteins Ella 192 EX-93 - the Grand Champion B&W NRM 2019 - Ella 1 VG-86 possesses an amazing frame, great dairy strength and a well attached udder too.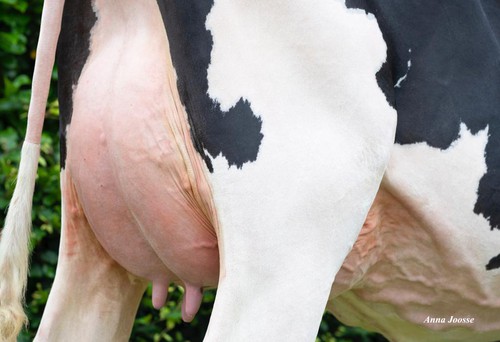 VG-88 mammary of Ritmaster Ella 1 VG-86
Their great-granddam Bons-Holsteins Ella 158 EX-94 is the Grand Champion HHH Show 2012 & the Grand Champion NRM Show in 2017. Her lifetime production is 103,629 kgsM with 4.63% fat and 3.75% protein in 3341 days.
From the VG-86 Solomon, a first choice of two pretty Lindenright Moovin RDC daughters will sell: Lot 3A. Ritmaster Ellen RDC / Lot 3B. Ritmaster Elly. Unique opportunity, don't miss, It's up to you!
Moovin RDC x VG-86 Solomon x EX-93 Seaver x EX-94 Mailing x EX-90 Bonatus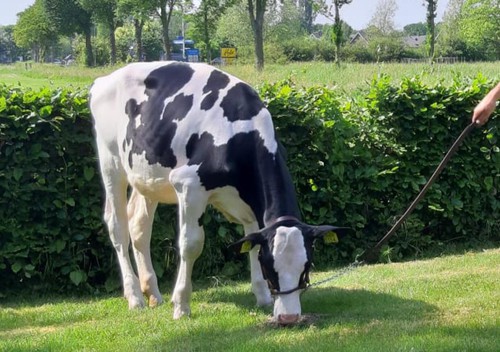 Lot 3A. Ritmaster Ellen RDC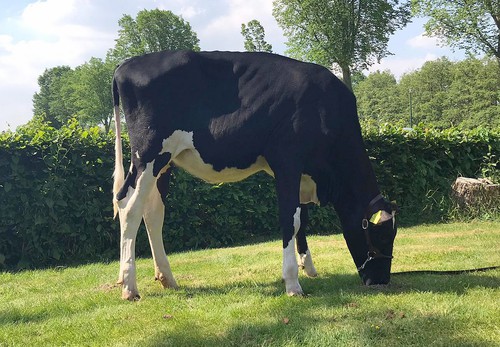 Lot 3B. Ritmaster Elly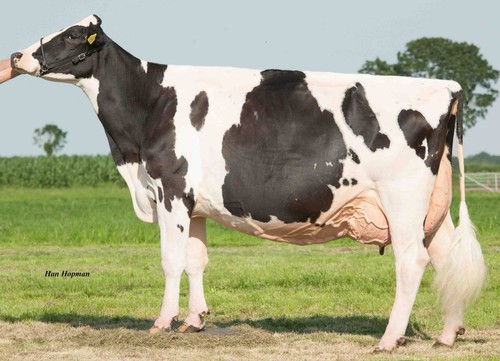 ​Bons Holsteins Ella 158 EX-94 - Grand Champion of the HHH-Show 2012 & NRM 2017