Hypnotic daughter with very high indexes from Mabel!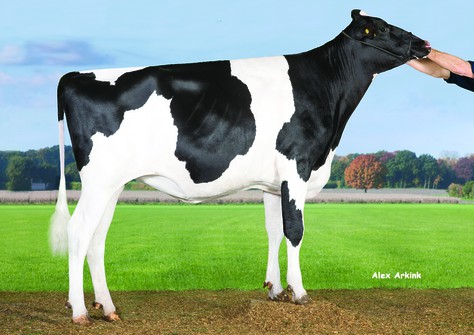 What would an auction be without the impressive bull dam family of K&L OH Mabel? That's why Visstein FG Madeleine has been added to the VOST Select Sale 11 offer! The great thing about this Cookiecutter Hypnotic daughter is not only the fact that she scores sky-high in several systems, but also that she can be flushed very soon!
Madeleine is a great-granddaughter of the multiple bull dam K&L OH Mabel, a Progenesis Granite daughter out of Maybelline Tual VG-85. The now almost 7 year old Tual VG-85 is still present on the dairy farm of De Oosterhof and has a current lifetime production of 56.010 kgM with 4.77% fat and 3.52% protein.
The Mabel branch has led to considerable progress in European Holstein breeding. Many female offspring made it through the TPI and RZG top lists, such as granddam Mallory which was the female number 1 gTPI in Europe in September 2019, after which she attracted international attention and embryos were sold to Switzerland and Germany. At the moment 3STAR OH Madoline (Esquire x AltaZazzle x Mallory), 3STAR OH Reevival (Parfect x Riveting x Mabel) and 3STAR OH DK Marielou (Conway x Einstein x Mabel) are in the European top 100 gTPI females.
In short, Madeleine's cow family continues to make progress! Therefore, invest in this 2961 gTPI (940 NM$), 1048 DWP$, 155 gRZG and 4595 gPFT testing Mabel descendant, which is A2A2 and BB also, during the sale.
Lot 5 Visstein FG Madeleine (Hypnotic x AltaZazzle x Kenobi)
Go to the sale page and check out the catalogue!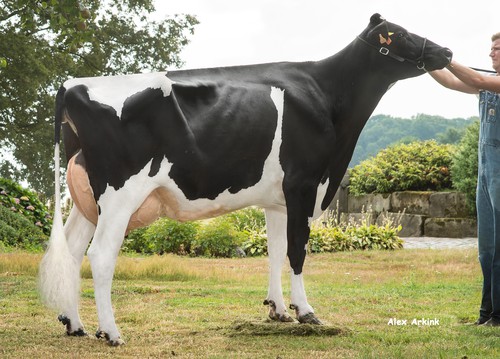 ​Maybelline Tual VG-85, 4th dam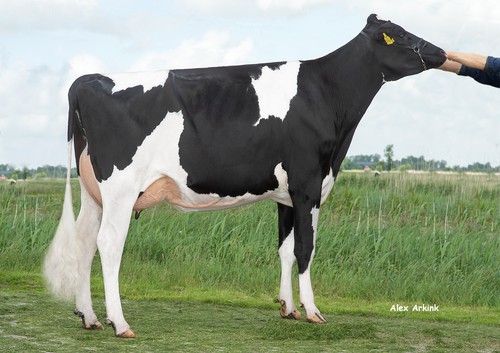 VO Madita VG-86 (AltaHothand x Helios x Maybelline Tual VP-85)