Awesome heifer backed by Veronica EX-97!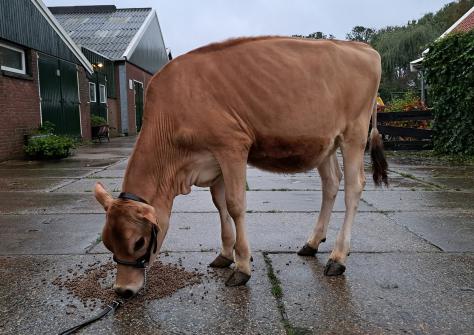 Sales
Dynamic Velvet 17, lot 16
Dulet Boomerang daughter Dynamic Velvet 17 is only 4 generations away from Huronia Centurion Veronica EX-97 - multiple Grand Champion WDE & Supreme Champion of the WDE 2006! Co-owner Molenkamp Holsteins is selling this offspring at the upcoming VOST Select Sale 11!
Behind Dynamic Velvet 17 are no less than 9 generations of VG/EX. In addition to the fourth dam, the third dam also has a great reputation as the Grand Champion Royal Winter Fair of 2010. Granddam Arethusa Colton Venus is owned by RZN Holsteins, scored with EX-91 and currently in her third lactation.
This grandiose, deep Jersey cow family is quiet rare and in high demand within Europe. However, Arethusa Colton Venus EX-91 is the only Colton daughter of Arethusa Veronicas Comet EX-95 in Europe. As a result, Velvet 17 with Boomerang x VG-87 Chrome x VG-89 Colton x EX-95 Furor x EX-97 Centurion brings an extra special pedigree!
Lot 16 Dynamic Velvet 17 (Boomerang x VG-87 Chrome x VG-89 Colton)
Go to the sale page and check out the catalogue!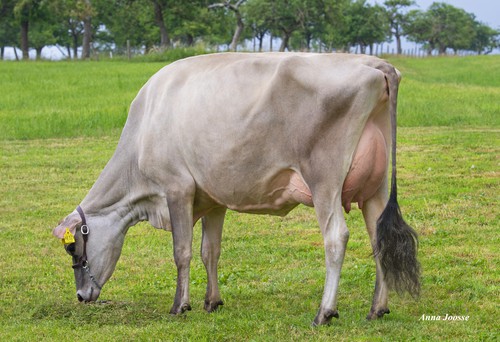 Granddam: RZN Colton Venus EX-91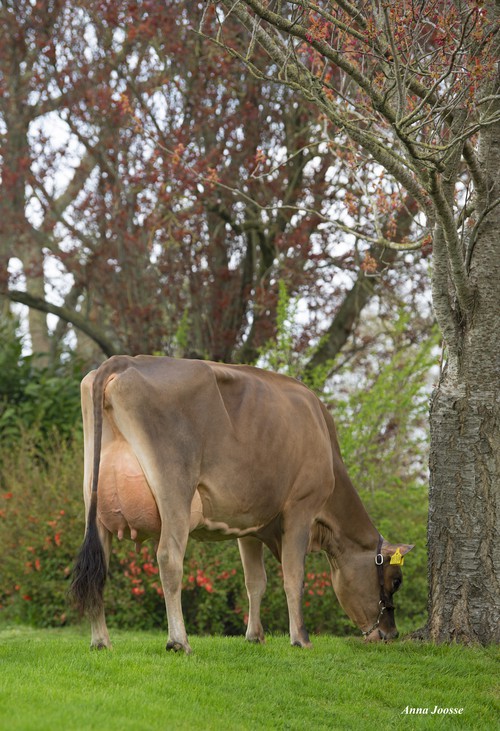 Dam: RZN Chrome Velvet VG 87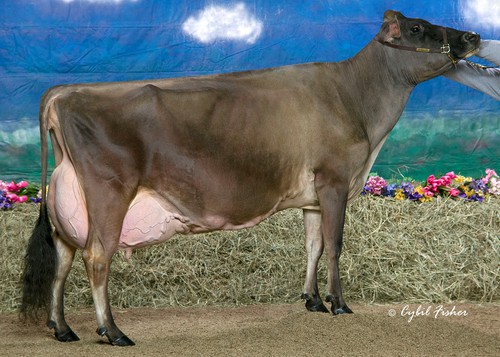 4th Dam: Huronia Centurion Veronica EX-97