High scoring AltaMagnifique from the very successful Mabel family!
Sales
Dam to lot 18: Southland 3STAR OH Martini VG-86
Tonight is the night! You can improve your herd with a new topper from the HightlightSale by bidding, both live and online, on this K&L OH Mabel granddaughter with an excellent TPI transmitting profile.
One of Mabel's best milking daughters, 3STAR OH Martini VG-86, is the dam of a high scoring Peak AltaMagnifique daughter with an awesome 2931 gTPI! This granddaughter of multiple bull dam and outstanding genomics transmitter Mabel will be sold tonight during the 32nd HighlightSale.
Southland 3STAR OH Marije is with +0.25% fat & +0.11% protein (and a nice plus in milk) a great component transmitter. She is the only Peak AltaMagnifique daughter out of the great producing and top TPI scoring Silverridge V Einstein 3STAR OH Martini. As a fresh 2-yr-old, Martini was already classified VG-86 with VG-88 MS. Also her 305-day production of 9,786 kgs of milk with 4.44% fat and 3.74% protein is proof of what this cow family has to offer!
Granddam K&L OH Mabel has built a true empire herself with sons such as 3STAR OH Marcello, De Oosterhof 3STAR Mobi and 3STAR OH Mantra at international AI-studs. And also with high ranking daughters, like K&L OH Mallory and K&L OH Melanie, which in turn have delivered impressive high offspring. The strength of this bloodline is making it an emerging source for bulls, while females are also in high demand. The dam of this Mabel is an EDG Rubicon daughter out of a Cashcoin maternal sister of the popular French show cow Hermine Tual EX-94,
Lot 18. Southland 3STAR OH Marije (AltaMagnifique x VG-86 Einstein x Granite)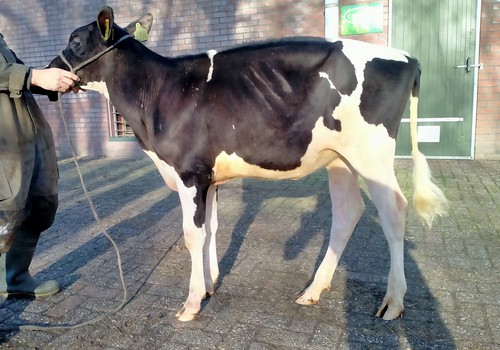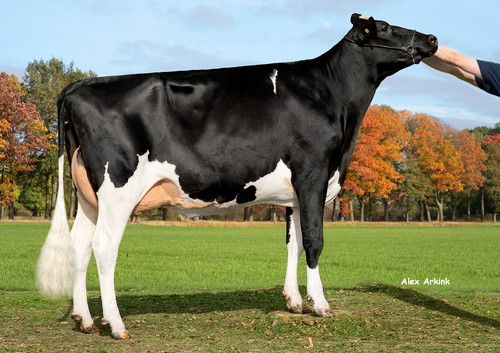 3STAR OH Mabelien VG-85 (Einstein x Mabel)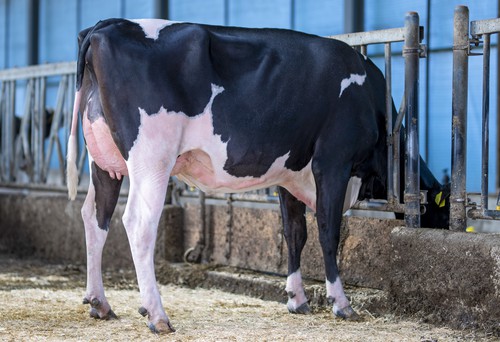 K&L OH Mistress VG-86 (Discjockey x Mabel)