Embryo contracts Koepon Summer Sale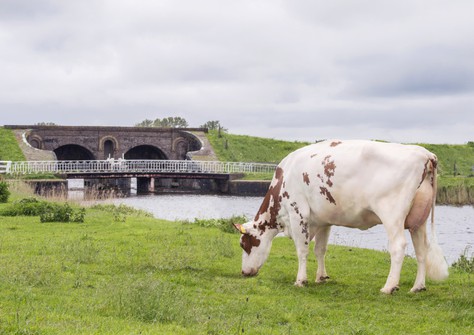 Sales
embryo contracts on several members of the Red Range cowfamily!
Koepon has made some embryo contracts on heifers that sell in the Koepon Summer Sale.
The heifers can be inspected during the Lely 'Slim Boeren' Event at Koepon on Thursday.
overview embryocontracts:
| | | |
| --- | --- | --- |
| Lot | name | contracts |
| 1 | Koepon Network Range 205 Red | embryocontract Koepon 4 x €500 |
| 3 | Koepon Hsmoke Anita 12 | embryocontract Koepon 4 x €600 |
| 4 | Koepon Kessel Range 210 Red | embryocontract Koepon 4 x €600 |
| 6 | Koepon Otezla Range 193 P Red | embryocontract Koepon 4 x €500 |
GO TO THE SALE PAGE WHERE YOU CAN MAKE BIDS
Schedule:
♦ Wednesday June 28th at 9.00 AM: Start Pre-bidding
♦ Thursday June 29th 10.00 AM - 4.30 PM: Open Barn (Lely Slim Boeren Event at Koepon) and possibility to check out the selling heifers
Address:
Koepon Genetics
Torensmaweg 2
9892 TD Feerwerd
Parking:  entrance through Antumerweg, Garnwerd
♦ Friday June 30th at 2.00 PM: Start of the final sale
Offer
During this auction about 20 heifer calves and maiden heifers from Koepon's best cow families will be offered, such as Holstein and Red Holstein offspring from top families including Koepon Classy, Des-Y-Gen Planet Silk, Golden-Oaks Mark Prudence, Rilara Mars Las Ravena and Glenridge Citation Roxy. An unique opportunity to get your hands on descendants from the 'Global Red Impact Cow of the Year': Lakeside Ups Red Range VG-86! 
Information FarmersBid.com
Step 1: Register
To create an online bid account you have to visit this website.
- You will then be redirected to a secured registration page.
- There you can fill in your personal details, confirm the terms and conditions and then click on the "Register now" button.
- Then you will receive a confirmation e-mail.*
*Please note that the confirmation e-mail may end up in your junk e-mail folder.
If you already have an account on FarmersBid.com, you can - when you are logged in - bid with your account. Has your account not yet been activated or have you forgotten your password? Then you can reactivate the account or request your password HERE under 'I forgot my password'.
Step 2: Wait for verification of your account
- After registration your account needs to be verified by the sale organisation.
- Once your account has been verified, you will receive an e-mail with more information on how you can activate your account.
Step 3: Bid online at the auction
- You can start placing bids on Wednesday, June 28th at  9.00 AM.
- Fill in your username and password.
- This will automatically get you in the bidding system.
| | |
| --- | --- |
| NOTE: Before you place a bid, you must unlock the lock (to the left of the bid buttons) by. After accepting the auction conditions, you can make a bid. | |
Step 4: You are the highest bidder
If you are the highest bidder during the final sale on Friday the 30th, you will receive an e-mail with the confirmation. You will be contacted after the auction, therefore it is important to be available via the telephone number provided in your account.
Contact details: