VOST Select Sale purchase becomes a well-uddered VG milking heifer!
Sales
Janneke was recently awarded with VG-87!
During the VOST Select Sale 10 Janneke was sold as a 20-months-old, pregnant heifer to the Schaafsma family (Yn'e Bocht Jerseys). Early April, she calved for the first time. The start of her first lactation went very well and last week the Casino daughter was classified with a fantastic score.
The Casino granddaughter of two-time Grand Champion RUW Show, Jara EX-94, is currently projected at a 305-day production of 6,162 kgsM with 5.26% fat and 3.90% protein. Janneke's first classification for conformation resulted in a great VG-87 with a stunning VG-88 for Mammary! 
The unique Jersey cow family, of which Janneke hails, has produced several show divas so far, such as Barnabas daughter WIT Jambalaya, which was named Grand Champion RUW Show in 2021. Recently Jambalaya was also crowned Grand Champion Jersey during the German Dairy Show 2023. Maternal-sister Jamaica (Chrome x WIT Janika EX-92) also achieved show success at the last German National show, where the second calver took second place in her class.
We hope to meet Janneke this summer again at one of the Dutch northern summer shows!
The next VOST Select Sale will take place on Friday November 24th 2023.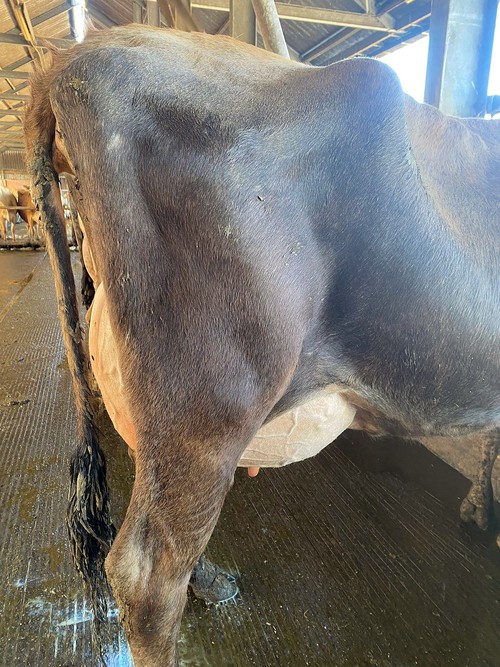 Janneke's mammary scored VG-88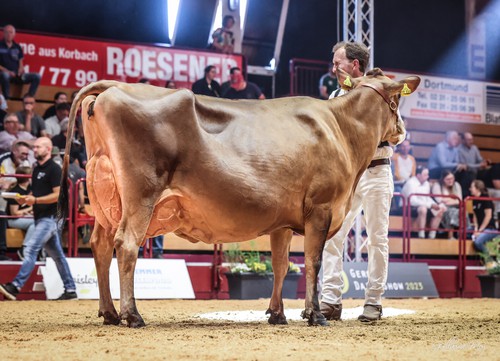 WIT Jambalaya (Jars Of Clay Barnabas x Jara EX-94) Grand Champion German Dairy Show 2023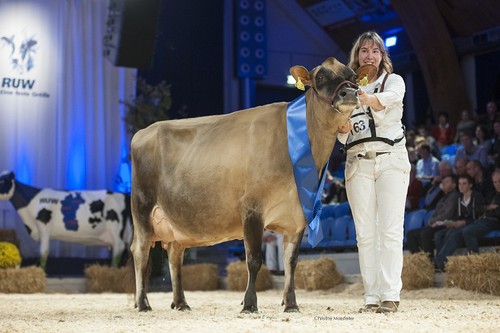 Foundation dam Jara EX-94