More attractive lots at Highlight Sale
Sales
Wilstar-Rs Tlt Limited-Red EX-94 (s. Talent), granddam of Larissa Red (lot 34)
At the first Top Genetic Sale this year in Germany, the 28th Highlight Sale in Hamm next Friday January 11th, several Holstein, Red Holstein and Jersey heifers and cows from great families with show winning type and/or high genomics will be selling. Some examples of attractive heifers are:
Lot 1. Schuit K&L Frya Red
* Early, Red Born P-Red daughter, ready to be flushed
* Tremendous production potential
* From the world renown Glen-Drummond Splendor family
Lot 10. Hoe Ms Padawan Amg
* Gold-N-Oaks Shottle Marbella VG-89 family
* Dreamlike genomic profile & 159 gRZG
* Full brother is in AI at Rinder-Allianz
Lot 15. Holbra K&L Heaven
* High genomics (2759 gTPI) with favorable health traits
* Her dam Havelange (s. Delta) has calved and looks promising
* From the renown Cookiecutter Halo VG-88 / Snow-N-Denises Dellia EX-95 family
Lot 34. Koe Larissa Red
* Red Holstein show type from North-American pedigree
* Granddam is the famous Wilstar-Rs Tlt Limited-Red EX-94
* Ten generations EX or VG in a row
Lot 45. Midwolder K&L Fiona 3
* Top Cameron with high genomics for production, type and longevity
* Great pedigree with high producing cows
* From the wellknown Windy-Knoll-View Promis EX-95 family
Click HERE for the ONLINE CATALOGUE & all information from the 28th Highlight Sale.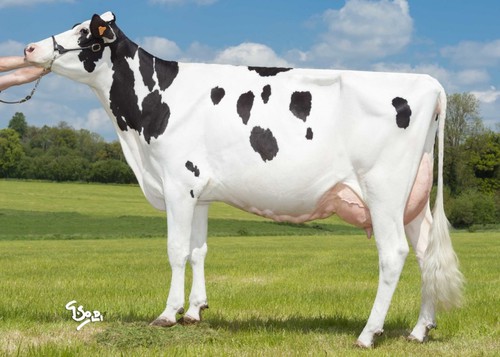 Fily Sher RDC VG-86 (s. Man-O-Man), 3rd dam of Schuit K&L Frya Red (lot 1)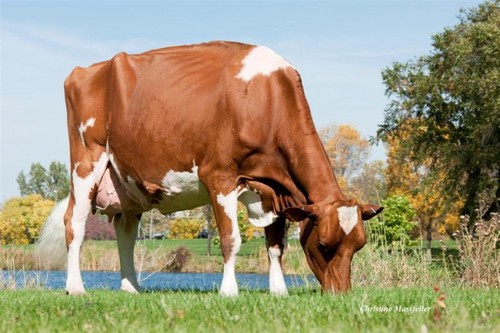 Wilstar-Rs Tlt Limited-Red EX-94, granddam of Koe Larissa Red (lot 34)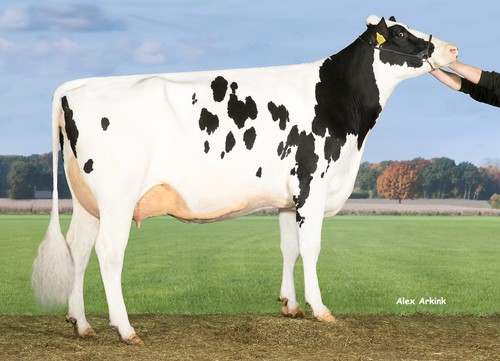 K&L Sh Fina (s. Supershot) VG-86, granddam of Midwolder K&L Fiona 3 (lot 45)