Great Humblenkind at Zukunft Rind Sale 2020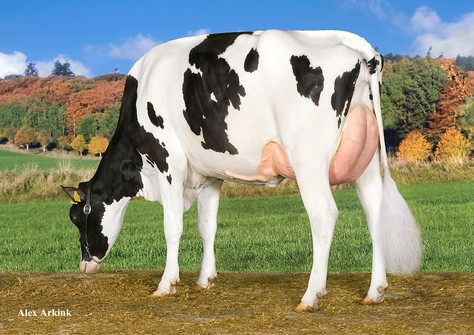 Sales
Tirsvad Bookem Nessi VG-89 (s. Bookem) 4th dam of Nadeschda
Do you look for something extra? Don't search any longer and meet this lovely HWH Nadescha ET A2A2. This ready-to-flush heifer is a Humblenkind x VG-86 Bestboss from the Neblina's. With a interesting fatherline and a flawless genomicsprofile you may not pass this one and only chance to get her home! 
With 50 gRZG, 126 gRZE and carrier of the A2A2 casein is Nadescha easy likeble and a heifer you won't forget! This motherline of hers already bred multiple sires. Granddam Tirsvad Sargeant Nabia, sired by Sargeant has several sons in AI. This cowfamily became known in The Netherlands by the sire VH Grafit (s. Goldwyn). He's a son from Tir-An O Man Neblina VG-87 (s. O Man), sixth dam of Nadeschda. Not only Grafit is a familymember, also proven sire Tirsvad Nautic (s. Delta Atlantic) can name himself offspring from the Neblina's. 
We can say that his family has a lot of potential, has a flawless profile and is all-round! 
Lot 32: HWH Nadeschda ET [Hublenkind x VG-86 Bestboss x Sargent x VG-89 Bookem x EX-91 Gibor]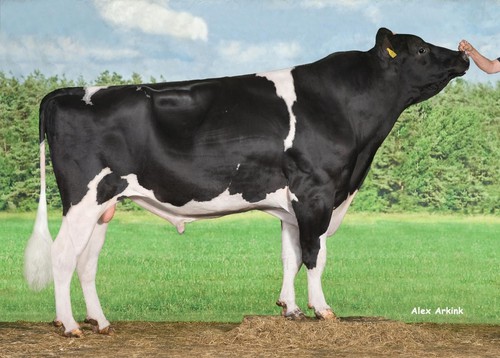 Tirsvad Nautic (s. Delta Atlantic) same family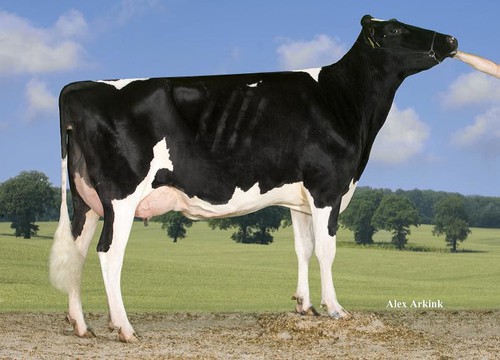 Tirsvad Gibor Netto EX-91 (s. Gibor) 4th dam