Zukunft Rind 2020, make sure you're there!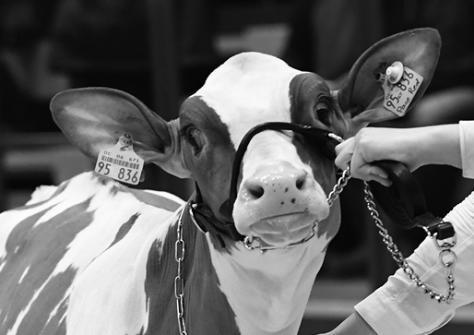 We'd like to make sure just one last time you didn't miss this event. Tomorrow the Zukunft Rund 2020 in Germany will take place. At least 30 heifers and first calvers will sell in the Hessenhalle, Alsfeld, Germany.
One of the most special animals of this sale is lot 15: SPH Alberta ET. She's a Bali x Gymnast with a teriffic genomic profile on many levels! She's the highest sale heifer on German, Swiss, Italian and Dutch base.
If you're interested in the genomic results of the sale heifers, you can check the links below.
► American genomics (gTPI)
► Italian genomics (gPFT)
​► Dutch genomics (gNVI) (Unoffical!)
► Swiss genomics (gISET)
We would like to introduce to you a selection of lotnumbers, some of them you may already know through our newspage.
LOT 12. K&L ST Kantika Red ET [Solitair P x Pace Red] 163 gRZG/4052 gPFT/1620 gISET/348 gNVI
► Solitair P daughter with enormous 163 gRZG and 158 gRZM!
► Well-known Wilder Kanu family
► Dam K&L PC Kanika Red is the full sister of sire Palace Red. 
► Enclosed contracts have a total value of € 11.200.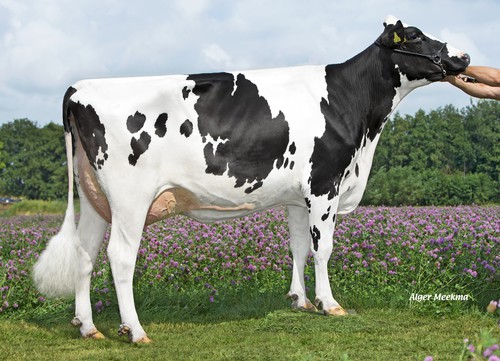 Wilder K41 VG-87 (s. Board) granddam of Kantika-Red
​​LOT 24: Tirsvad K&L Pursuit Mabelle [Pursuit x Superhero] 158 gRZG/4187 gPFT/1624 gISET/345 gNVI/ 2719 gTPI
► Hard to miss, because she is 158 gRZG/4187 gPFT/2719 gTPI and A2A2!
► Gold-N-Oaks Mabella family! 
► Full brothers of Mabella are in AI @ Semex and Qnetics! 
► Embryo contracts for Mabelle have a value of €13.650
► Click here for footage of lot 24!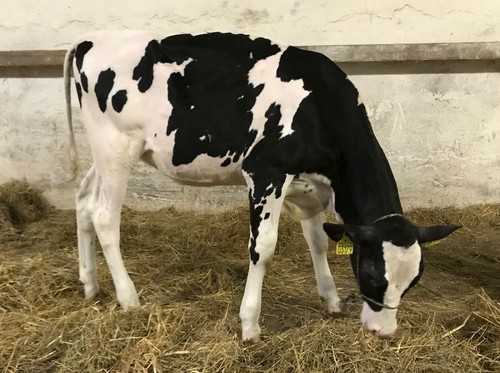 LOT 21: RZH SIE Romy ET [Dateline x Rubi-Asp] 158 gRZG/4233 gPFT/359 gNVI/ 2758 gTPI
► Romy scores an amazing 158 gRZG/2758 gTPI and has something extra to offer, namely A2A2.
► Full sister was topseller at the Highlight Sale 2020, she sold for € 50.000! Another full sister and red carrier will sell this sale as lot 13!
► Same family as Salvatore RDC, Soundcloud & Swingman. 
► Total value of the embryocontracts is € 15.200. 


​RZH SIE Seattle, full sister sale lots 13 & 21
With such an impressive sale offer, there will be a lot of interest in these animals. This is also shown in the huge total embryo contract value of several of the sale animals. The top 5 sale heifers with the highest embryo contract value of the Zukunft Rind 2020 sale are: 
1. Lot 15. SPH Alberta [Bali x Gymnast]                                                € 31.000 
2. ​Lot 21. RZH SIE Romy [Dateline x Rubi-Asp]                                    € 15.200
3. ​Lot 16. Caudumer Spark Ernestine P Red [Spark Red x Mission P] € 14.000 
4. ​Lot 24. Tirsvad K&L pursuit Mabelle [Pursuit x Superhero]               € 13.650 
5. ​Lot 11. Abagail P Red [Solitair P x Pace Red]                                   € 11.600 
CLICK HERE for the online catalogue!
You can find the latest sale updates HERE. 
Can't you make it? Don't worry! We will be happy to make a bid for you! Just contact us.
Contact persons GenHotel :
     Boudewijn Koole           Mob.: +31 6 54796318        E-mail: boudewijn@genhotel.nl
Martijn van der Boom    Mob.:  +31 6 24217748       E-mail: martijn@genhotel.nl

The sale wil start at 13.45h (C.E.T.).
Adress: Hessenhalle Alsfeld, An der Hessenhalle 1 36304 Alsfeld - Germany