The fabulous Holbra Rosa P Red with 166 gRZG!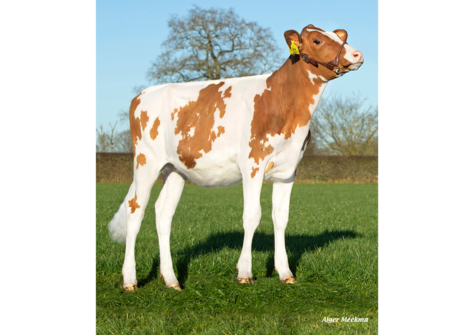 Sales
Holbra Rosa P Red (s. Star P RDC) Photo: Alger Meekma
The Holmer family of Holbra Holsteins made it happen: they have bred a red and polled Star P RDC with 166 gRZG / 2764 gTPI / 314 gNVI / 4231 gPFT / 1595 gISET / 192 gISU! This very special heifer out of Quatropoint K&L SW Rosita Red, purchased by Holmer as a 1-year-old, will be sold as lot 52 during the upcoming Highlight Sale on Friday, January 7th!
Already as a young heifer Quatropoint K&L SW Rosita Red, a Westcoast Swingman Red out of the well-known breeding cow De Oosterhof Dg Rose RDC VG-89, stood out among her herd mates. The Prudence family became a significant part of the Holmer herd through the years, so this red Prudence descendant Rosita Red soon changed owners to join her family members. At Holbra the Swingman-Red was flushed to sire of sons Star P RDC, resulting in (so far) four red and one red carrier offspring. Rosita Red freshened for almost two months ago and now we can already enjoy the great picture from the maternal sister of the Global Red Impact Cow 2021 - Lakeside UPS Red Range VG-86: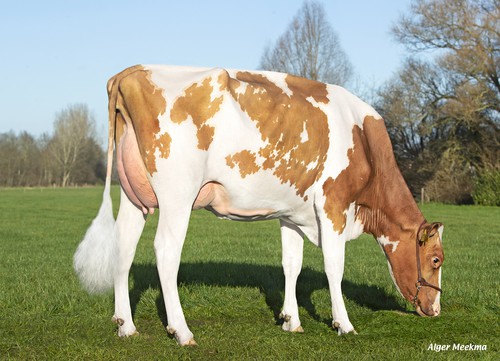 Quatropoint K&L Sw Rosita Red (s. Swingman Red) - 305 days: 11.974 kgsM, 3.93% f & 3.58% p
Rosita her daughter Holbra Rosa P Red (by Star P RDC) scores very high and in addition to her beautiful total indexes, she is strong on 150 RZM, 129 RZGes and 126 EUT, based on German index. This makes her one of the highest red and polled Star P RDC daughters worldwide! The beautiful Rosa P Red can, just like her dams, grow into an influential bull dam. You can be part of her success story too, by buying her at the upcoming Highlight Sale!
Check lot 52 Holbra Rosa P Red (Star P RDC x Swingman Red x VG-89 Rubicon)
►Her video will follow soon, check the sale page regularly!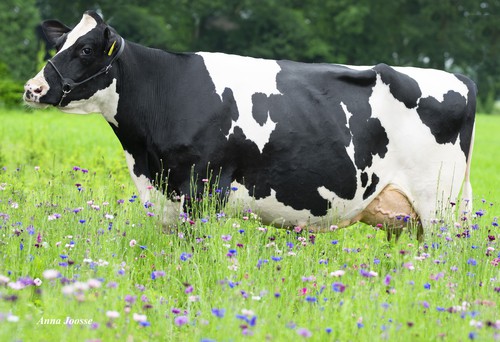 Granddam Rosa P Red: De Oosterhof Dg Rose RDC VG-89 (s. Rubicon)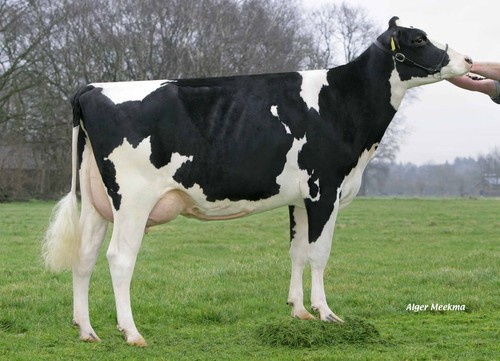 4th Dam:​ Holbra Manoa VG-85 (s. Man-O-Man)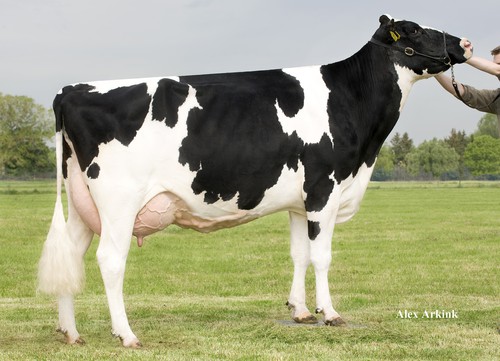 5th Dam: Holbra Pam VG-87 (s. Mascol)