Stunning Swingman Red from the KHW Goldwyn Aiko EX-91 family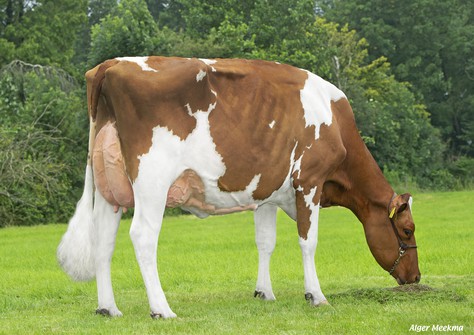 Sales
Dam of lot 36: NRP Awesome Amberlee VG-89
The KHW Goldwyn Aiko EX-91 family belongs to the world's most legendary cow families! This famous line traces back to the phenomenal foundation cow - Kamps-Hollow Durham Altitude RDC EX-95. In almost every European elite auction  this fantastic family is present. Also the upcoming VOST Select Sale 9, which takes place at the end of this week, contains a fantastic Westcoast Swingman Red heifer with great show potential, straight from this family!
Live-online via ww.vost-select-sale.de
Lot 36 NRP Alicia-Red by Swingman Red is a direct daughter of the 2nd calver NRP Awesome Amberlee VG-89 (by Awesome-Red) - 'Best Red' at the Veekeuring Fryslân 2021. With her classification of VG-89 (EX-90 TY) she is no less than the 9th generation with EX / VG in a row! Via the VG-89 Awesome-Red, Alicia-Red descends from NRP Alisha RDC, the VG-88 Rubicon daughter of NRP Holsteins. The third lactation Rubicon is also the dam of the strong breeding Batouwe Ailisha Salva Red VG-86, which supplied several bulls for AI's and breeds particularly high on RZG, TPI and NVI.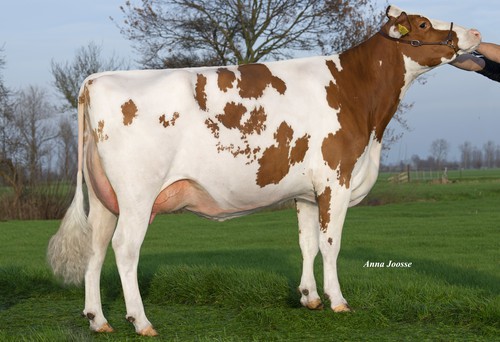 Batouwe Ailisha Salva Red VG-86 (Salvatore RDC x NRP Alisha RDC VG-88)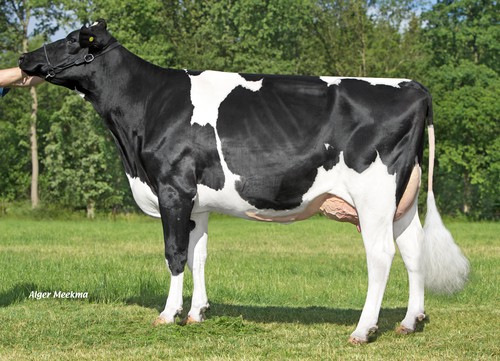 Granddam: NRP Alisha RDC VG-88 (s. Rubicon)
The Kamps-Hollow Durham Altitude RDC EX-95 family is also known for fabulous divas in the show ring and breeding many proven type bulls. The most succesfull and renown show stars are Ms Apple Snapple EX-96, Farnear-TBR Aria Adler EX-96 and Erbacres Snapple Shakira EX-97! In short, this proven cow family is capable of everything, whether it's winning prestigious show titles, high indexes or breeding bulls for AI! 
Lot 36 NRP Alicia-Red [Swingman Red x VG-89 Awesome-Red x VG-88 Rubicon x VG-87 Supersire]