Sale lots GenHotel members Zukunft Rind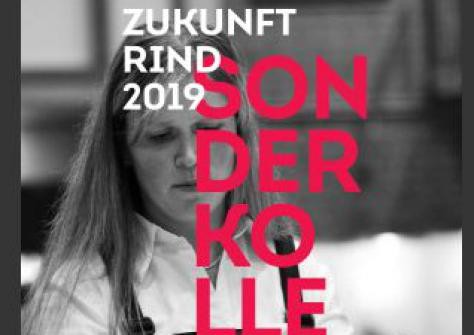 At the Top Auktion at Zukunft Rind 2019 in Hessen Germany, Saturday February 2nd, heifers from 3 GenHotel members will sell, namely RZH (Hellwig), HWH (Weckesser) and HLB (Höhler).
► RZH Rihanna P RDC (lot 10) is an early polled Wilder Hotspot P daughter, that also has become the red gene from the maternal side, the renown Golden-Oaks Perk Rae P Red EX-90 family.
► HLB Berberitze (lot 17) is with 2809 gTPI one of the highest Cal-Roy-Al Yoda daughters in Europe. She is a grandgranddaughter of Richmond-FD S Barbara EX-90 (s. Superstition), the dam of proven sire Richmond-FD El Bombero.
► RZH Pamela P Red, a Westcoast Styx out of Endco Ezio Pel RDC VG-86, has an outcross pedigree and is one of the highest Red and polled Styx daughters (lot 18).
►Also sale lot 21, HLB Ortega, is out of the Richmond-FD S Barbara EX-90 family: she is an Avicii x Jetset x Richmond-FD Binale VG-87, one of the best De-Su Balisto daughters worldwide.
► The homozygous polled HWH Sue Ellen PP (lot 29) is a Caudumer Batch P daughter from the Tidy-Brook Elton Steph family, that has delivered many proven sires, including Big Point and Garido.
These 5 heifers all have contracts for embryos. For sale lot 21 the total embryo contract value is even 13.700,- euro.
Click HERE for the sale update & contracts.
Click HERE for the online catalogue.
Start of the Zukunft Rind Show is 9.30 h, the sale begins at 13.45 h. For more information about the sale and heifers you can contact Boudewijn Koole (+31 6 54796318) or Martijn van der Boom (+31 6 24217748). They can place bids for you during the sale.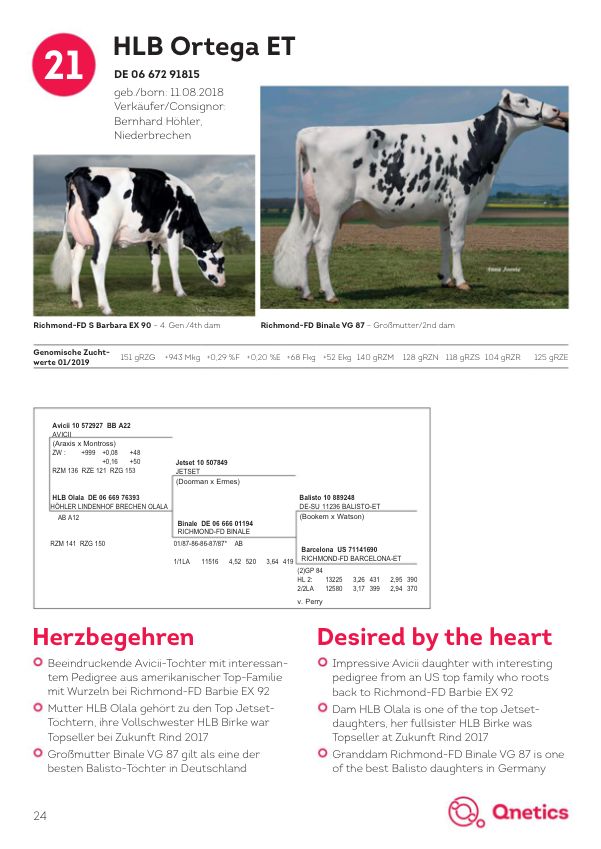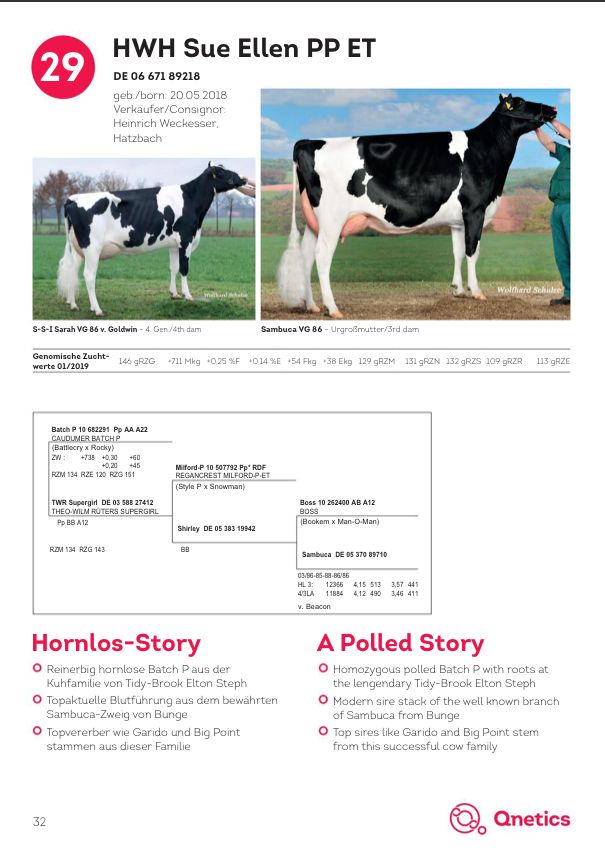 Lotnr. 10. RZH Rihanna P RDC (Hotspot P x Mission P)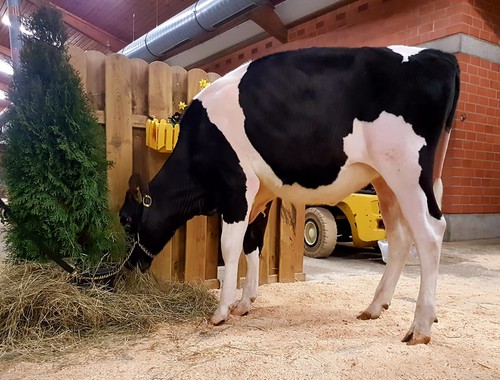 Lotnr. 29. HWH Sue Ellen PP (Batch P x Milford P)