New embryos available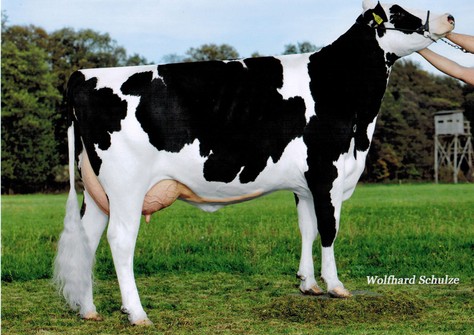 Sales
WEH Bronco Janet VG-85, granddam to Riethil Jasmine
On the GenHotel Embryo Sale page you will find some new embryos listed. These embryos are backed by very good cowamilies going back at Ralma Juror Faith and WEH Jessica.
From the Silver daughter Riethil Jasmine are embryos by the Italian Montross son Garioni Ryl VanHalen available. These embryos have a parent average of +2665 TPI.
The dam to Jasmine is a high producing VG-86 Supersire daughter of WEH Bronco Janet VG-85. The granddam to this Janet is Laudan daughter WEH Jessica VG-88, who is the broodcow from this excellent German cowfamily.
These embryos by Louxor (sexed) of Altena Fancy 4 could very good result in female offspring from the Bouw Femmy VG-88 / Ralma Juror Faith EX-91 family. Fancy 4 is a daughter of the #1 GTPI bull Montross, which not has been used much in Europe. Her dam is a McCutchen daughter out of a full sister to Bouw Snowfever (Snowman x Bouw Goldwyn Femmy VG-88). Bulls such as Bouw Finder, Final, Rocky, and many others hail from this branch of the Juror Faith family as well.
Louxor embryos of Fancy 4 have a parent average of +331 NVI.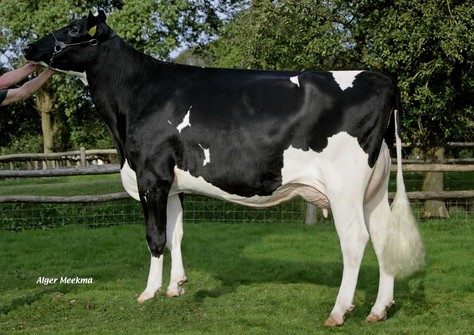 Bouw Goldwyn Femmy VG-88