Homozygous polled & the no.1 Crown-Red daughter at SonderKollektion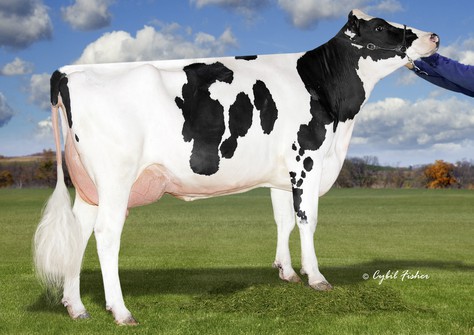 Sales
Bacon-Hill Salvatore Kay RDC GP-82, dam of the no.1 gTPI Crown-Red daughter
Next Saturday February 6th the SonderKollektion will take place. At this online top genetics sale Lindenhof Holsteins sells two of their finest and outstanding heifers!
From the well-known Richmond-FD Barbie EX-92 cow family Lindenhof Holsteins owns several successful generations. From HLB Brenda P GP-84, an ABS Presley PP granddaugher to their first Barbie-descendant Richmond-FD Baccara VG-87, they have bred a homozygous polled Simon P daughter. This HLB Britania PP with 149 gRZG, great longevity, SCS and conformation can be yours! Besides her great RZG, she also tests 3621 gPFT and 200 gNVI. Daughterproven sire Richmond-FD El Bombero @Semex and the young bull Kingdom @RBW are from this maternal line too.
Lot 11 HLB Britania PP  [Simon P x GP-84 Presley PP x VG-85 Detour]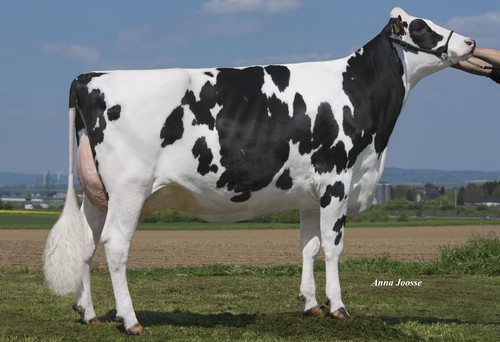 Richmond-FD Baccara VG-87 (s. Balisto), third dam of lot 11
.. And there is the absolute top R&W worldwide! Lindenhof Holsteins offers a ready-to-flush R&W heifer with 2734 gTPI. With this tremendous gTPI is Bacon-Hill Crown Kay Red the number 1 gTPI Kenmore Triple Crown-Red daughter worldwide! Not only she outstands in gTPI, but also her skyhigh 154 gRZG, 4318 gPFT (highest of this sale), 206 gISU & 1650 gISET make her world-class and a very interesting, valuable catch! Crown Kay Red descends from the prominent brood cow Art-Acres Kay 721-ET EX-90, also family of Ms C-Haven Oman Kool VG-88 - the former #1 gTPI Man-O-Man daughter in the US.
Lot 31 Bacon-Hill Crown Kay Red [Crown-Red x GP-82 Salvatore x VG-88 Delta]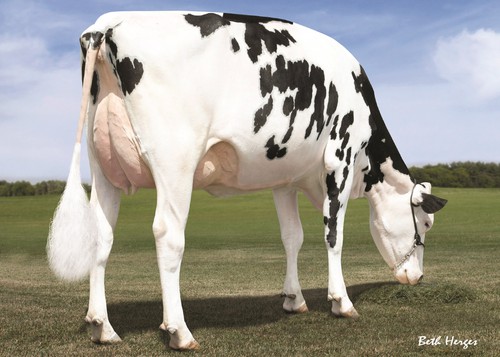 Ms C-Haven Oman Kool-ET VG-88 (s. Man-O-Man), fourth dam of lot 31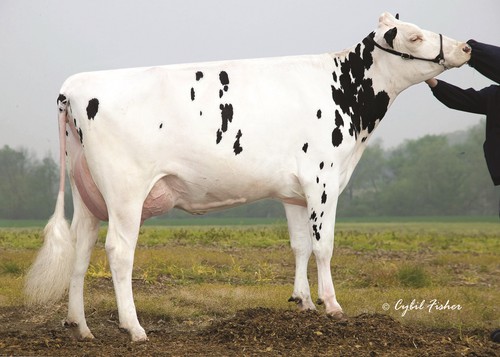 Art-Acres Kay 721-ET EX-90 (s. Shottle) matriarch