Great cow families to fill your milk tank!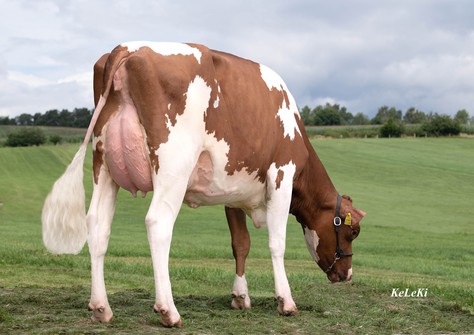 Today from 5.00 PM you have the opportunity to see a large number of the VOST Select Sale 9 lots live in the Ostfrieslandhalle, Nessestrasse 1 Leer. Online you will find photos and videos of almost all the selling animals too. Tomorrow evening, Friday 19 November at 8.00 PM, the online auction will take place on vost-select-sale.de.
The VOST Select Sale again offers a great group of milking heifers from the Brown Swiss, Jersey, Holstein and Red Holstein breeds! Below the fancy 2-yr-olds and second calver - bull dam - HIN Mystical PP RDC VG-86 (by Mystic PP).
♦ You'll find more information about the milking heifers in the updates.
#1 GWH Carla Red ET VG-86 (Awesome Red x EX-91 Goldwyn x EX-90 Camden Red)

#4 Eva Marie ET (Chrome x VG-87 Lemonhead x EX-90 Miro)

#10 GHH Lamoure RDF (Godewind x GP-84 Byway x EX-90 Armani)

#23 GWH Heaven RDC VG-86 (Spark Red x VG-89 Kerrigan x EX-92 Racer)

#26 HIN Mystical PP RDC VG-86 (Mystic PP x VG-88 Mega Watt RDC x VG-86 Capple P)
#38 Mox Arve ET (Phil x EX-90 Julau x VG-86 Jublend)