GenHotel members at Dairy Fair Mariënwaerdt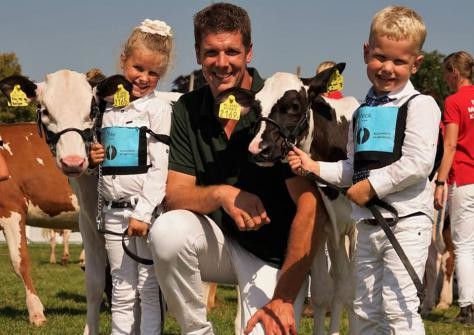 Type
Fay, Wim & Nick de Jong at the Dairy Fair Mariënwaerdt 2019
At the Dairy Fair at Landgoed Heerlijkheid, Mariënwaerdt in The Netherlands last Saturday several GenHotel members have been successful in the show ring with their calves, heifers and cows.
At the heifer show Nick de Jong (4 years old) was in the youngest age group the Champion Clipping with Willem's-Hoeve Rita 2169 (s. Solomon). In the same age group Guido Ritmeester (5 yrs), Ritmaster Holsteins, became Showmanship Champion with Hunter RM Judith 2 Red (s. Maxx). Fay de Jong (5 yrs) was Reserve Champion Showmanship with Willem's-Hoeve Rita 2165 (s. Ranger).
In the age category 6 - 9 years was Job van Holland (6 years) the Showmanship Champion with VanHolland Tirssa 24 Red (s. Jotani-Red). Gert Bakker (10 yrs), Batouwe Holsteins, received the price for Champion Clipping in the 9 - 11 years group, with Batouwe Jrd Belladonna (s. Jordy-Red).
Also at the individual cow show several high rankings in the classes were for GenHotel members :
► VanHolland Cinderella 7, a De-Su Honeybee of Corné & Liesbeth van Holland, a late maturing, complete milking heifer with a great udder, was first in the 2nd class Holstein heifers.
► VanHolland Roosje 107, a second lactation Mogul daughter of VanHolland Holsteins, was third in the intermediate Holstein class.
► Willem's-Hoeve Rita 9863, the renown Danillo-daughter from the Willem's-Hoeve Holsteins, claimed the first spot in the Lifetime Production class.
► At the Red Holstein heifers Share Dg Agnieska-Red, the Payball-Red daughter owned by Batouwe Holsteins (Pieterjan Bakker), was 2nd in the oldest class milking heifers and Honorable Mention at the Junior Red Holstein Championship. 
► In the youngest class milking Red Holstein heifers the strong Attico-Red daughter Willem's-Hoeve Rita 1801-Red was placed third.
Photo's : Lianna Kolff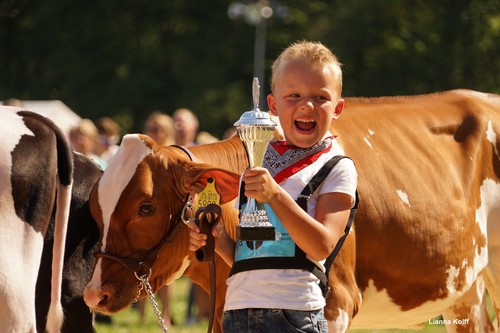 Guido Ritmeester (4 years), Showmanship Champion 4 & 5 years group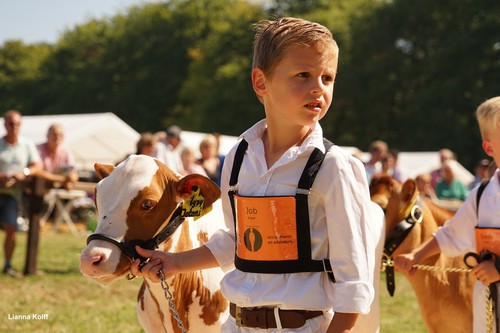 Job van Holland (6 years), Showmanship Champion 6 - 9 years group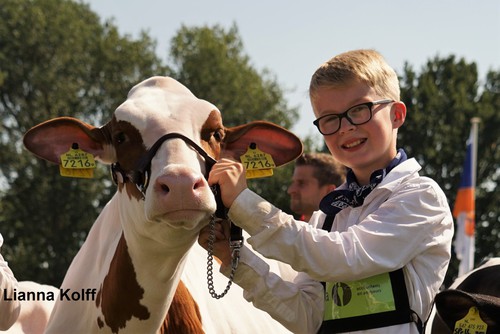 Gert Bakker (10 years), Champion Clipping 10 & 11 years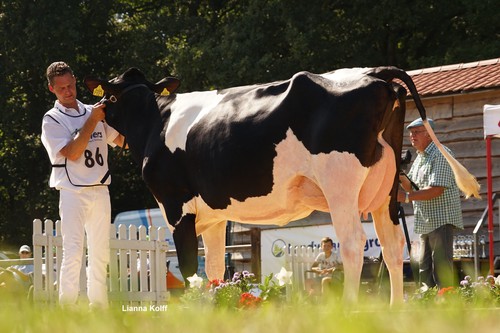 VanHolland Cinderella 7 (s. Honeybee), 1st in the second class Holstein heifers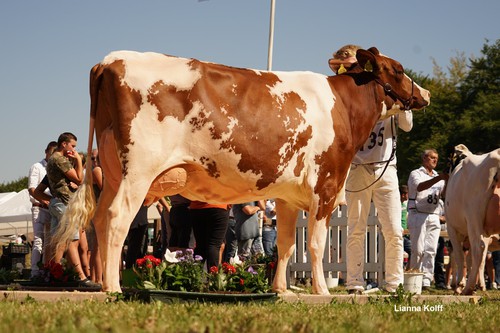 Share Dg Agnieska-Red (s. Payball-Red), 2nd in the Red Holstein heifer class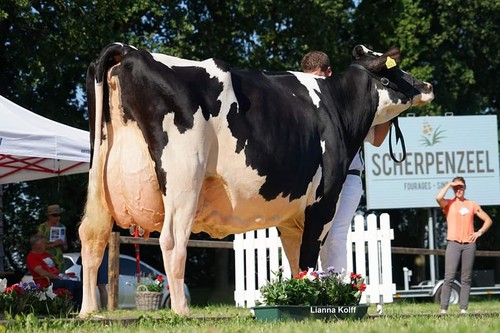 Willem's-Hoeve Rita 9863 (s. Danillo), first in the Lifetime Production class