Garnier Red from Art-Acres Shottle Kay 721 family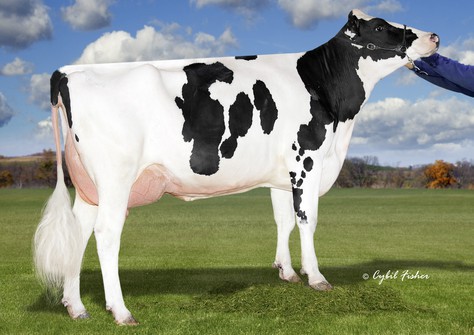 Sales
Bacon-Hill Salvatore Kay RDC, granddam lot 20
The cow family of Art-Acres Shottle Kay 721 EX-90, which combines high milk production with functional type, also knows how to transmits super indexes. Although this cow family is still relatively new within the Red Holstein index segment, it's not the first time that a descendant from this line enters the auction circuit!
More info about the Sonderkollektion.
Bacon-Hill Crown Kay Red (by Crown-Red) - the highest gTPI Kenmore Triple Crown-Red  worldwide - was sold for € 18,500 at the SonderKollektion 2021! This year it's her Garnier Red daughter HLB Kathy Red's turn to follow, a red Kay 721 EX-90 offspring scoring 151 gRZG, 2695 gTPI and 4004 gPFT. This makes her one of the most interesting daughters of Kay Red. And she works hard to follow in the footsteps of her 5th dam Ms C-Haven Oman Kool VG-88, the former #1 gTPI Man-O-Man daughter of America.
Lot 20. HLB Kathy Red (Garnier Red x Crown-Red x GP-82 Salvatore RDC)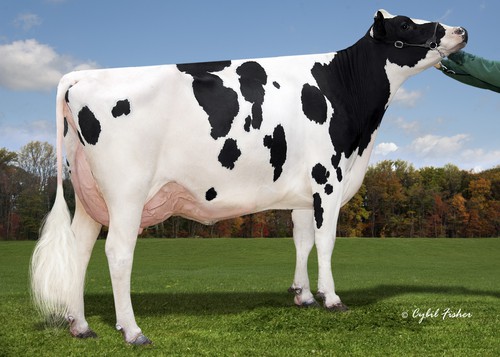 3rd Dam: Bacon-Hill Delta Kansas-ET VG-88/EX-93DS (s. Delta)

​4th Dam: Ms Kool Coin2324 VG-87 (s. Cashcoin)