Beautiful Crown-Red from Kamps-Hollow Altitude EX-95 family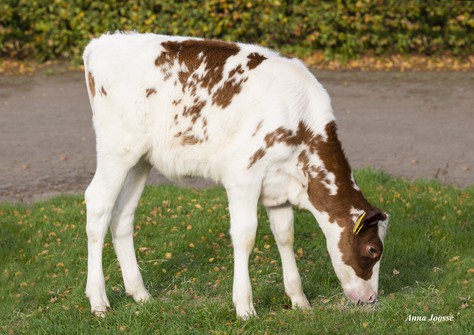 A beautiful Kenmore Triple Crown-Red daughter from one of the world's most famous cow families will be offered at the upcoming Highlight Sale on January 8th.
The Kamps-Hollow Durham Altitude RDC EX-95 family is known worldwide, and that's not for nothing! This cow family has delivered many top (proven) sires, influential transmitters and great show cows already. Visstein 3STAR Adelynn Red can be the next topper in your own herd. She already impesses by her dairy strength and great capacity. In addition, Adelynn Red also has a completely flawless genomics profile on the German basis with also nice scores for udderhealth and type: 116 RZS and 128 RZE. In short, she has everything you can expect from this cow family!
Adelynn Red her dam, Willsbro K&L Nugget Aderyn RDC VG-86, already has proven herself as a great transmitting cow with more than 30 female offspring and three sons in AI! Aderyn RDC VG-86 is also the granddam of high ranking young sires such as Visstein K&L Money P Red (gRZG 159) and Visstein K&L Ghost Red (gRZG 157).
Lot 3 Visstein K&L Adelynn Red [Crown-Red x VG-86 Nugget RDC x VG-85 Supersire]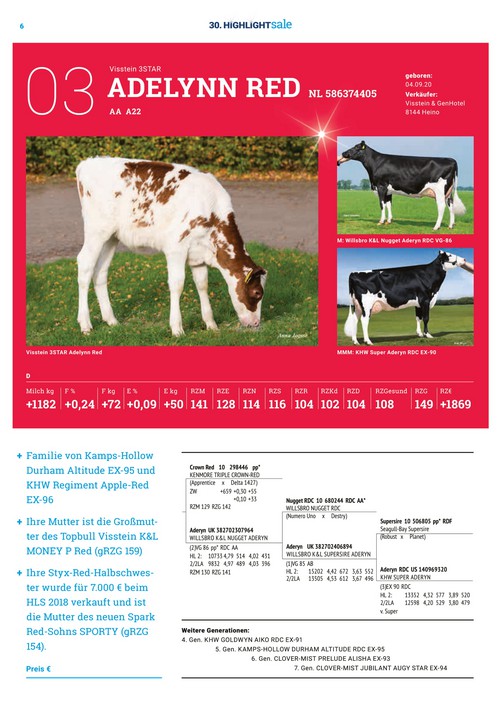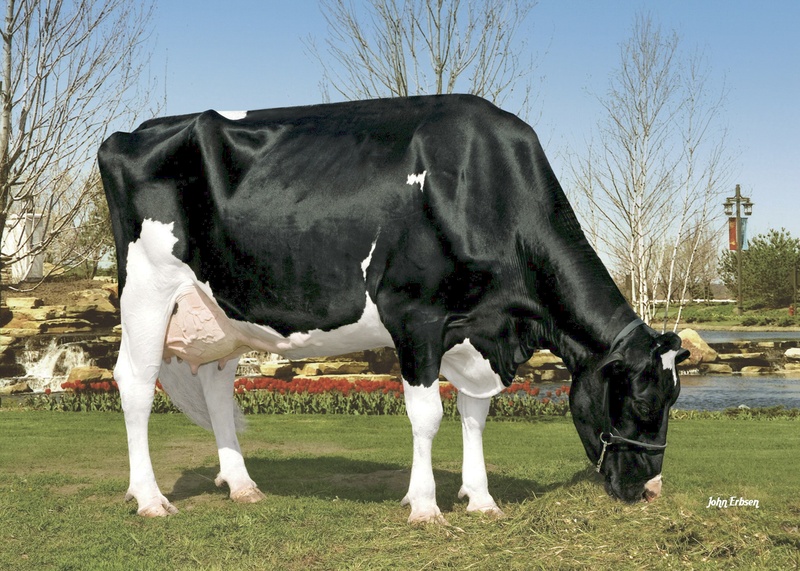 Kamps-Hollow Durham Altitude RDC EX-95, matriarch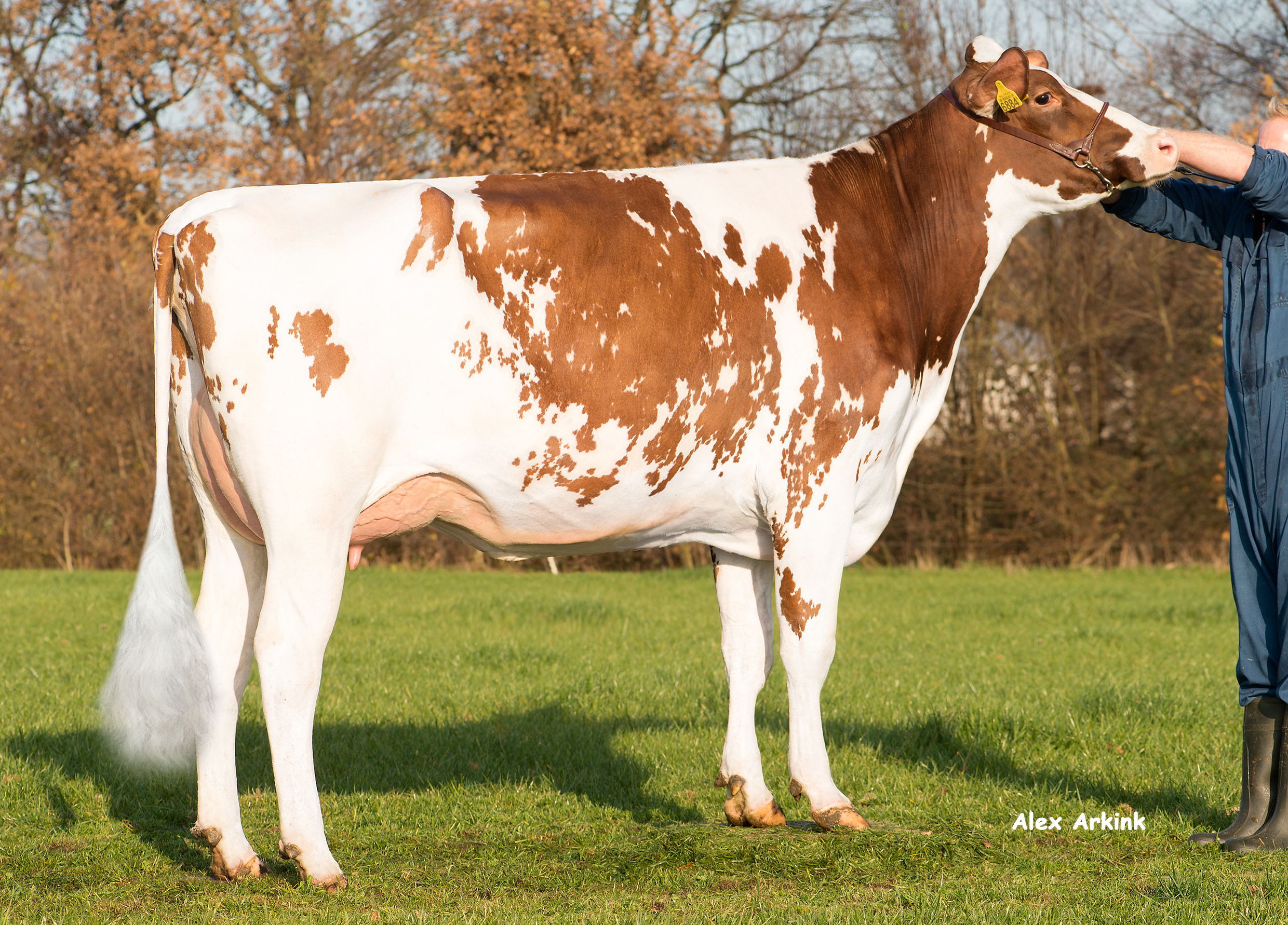 Maternal sister lot 3: Visstein K&L SV Aderina Red VG-88/VG-88 MS (s. Mr Salvatore RDC), dam of Money P & Ghost